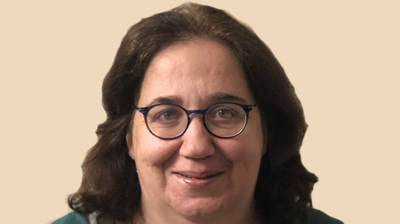 Asset finance expert, Rania Pugh (pictured above) is set to take on the new role of head of sales support for asset finance at Aldermore Bank in a bid to strengthen the Bank's offering and build a closer relationship with the broker community.
With more than 20 years' experience in the asset finance sector, Pugh is an active member of the Leasing Foundation. She said: "Having worked with Aldermore in the past for over six years, I'm very excited to be starting my new role.
Working closely with my team, we will look for more ways to add value and provide exceptional service to our broker community."
Pugh began her career with IT management software provider Mercury Interactive where she was responsible for a variety of sales operations. Then, in June 2005 she was appointed managing director of leasing and factoring services firm, Grenkeleasing. She held this role for four years before taking on the role of European operations manager at Xerox Finance in Jun 2010.
Having already worked for Aldermore for six years in the past as sales support manager asset finance in 2013, and head of business support in 2016, she revealed she was happy to return.
Lee Rhodes, commercial director for asset finance at Aldermore, added: "Rania's experience and understanding of the Asset Finance industry will once again be invaluable to Aldermore. Rania is passionate about our brokers and people. I am excited to see Rania and her team develop and enhance our Broker experience."
Established in 2009, Aldermore is best known for its range of financing solutions aimed at UK small and medium sized enterprises (SMEs), although it has also branched into mortgage finance and consumer online savings accounts since its formation.
With eight offices in the UK, the company's lending to customers stood at £12 billion at the end of December 2019.