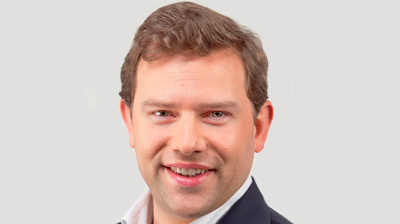 Independent fleet management company Fleet Logistics Group has announced the launch of a global mobility solutions unit to aid the transition to alternative transport.
As many companies are rethinking mobility options such as fuel types, the role of electric vehicles, car-sharing and e-bikes, the new unit will be focused on engaging with stakeholders around the trends shaping the future of the mobility sector.
Steffen Schick, chief executive officer of Fleet Logistics Group, explained: "Cost effectiveness, sustainability and transparency are approached from six key angles: strategy, technology, policy, change, procurement and process."
Fleet Logistics Group has appointed fleet industry veteran Thibault Alleyn (pictured above) to lead the business as head of global mobility solutions. In this role, Alleyn will lead a team to support fleets with a number of written reports, including 'how to' guides, in-depth country and topical studies and fleet and mobility spend evolution bulletins.
Alleyn said: "Our unit combines the best of advisory and reporting experts in Fleet Logistics Group and will accelerate our focus on hot topics in the fleet and mobility world. Everything is based on hands-on experience gained from working for some 25 years with some of the world's major organisations – combined with fact-based forward thinking.
"We wish to play our role as industry experts, and share insights and knowledge with mobility stakeholders, independently of in-house or outsourced management."
With nearly 20 years of experience in the fleet industry, Alleyn began his career as a CRM business analyst at Deloitte Consulting in 2003. Following a two-year posting as project & change manager at Fleet Logistics Group from January 2005 - December 2006, he returned to Deloitte as a senior consultant – customer & market strategy.
He held this role from 2007-2009, returning to Fleet Logistics Group as a business development director in January 2009. For the next five years he worked at implementing growth opportunities for the company.
Alleyn went on to hold a variety of senior positions in the company, including his most recent role as managing director consulting & analytics.