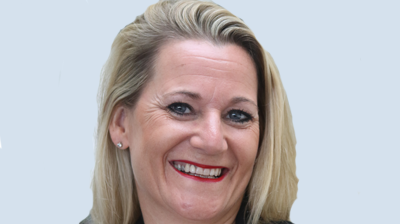 Metro Bank has announced that Nova Everidge (pictured above) is set to be appointed as the new director of asset finance, replacing Nathan Mollett.
Previously the head of operations and sales support for the Bank's asset finance team, Everidge joined the company in 2016 reporting directly to Mollett. Having been part of the asset finance division for more than four years already, Everidge is set to continue to grow the function in her new role.
Everidge began her career at GE Capital European Equipment Finance, from 1993-2000, as the new business manager Scottish & Broker where she was primarily responsible for proposal management, sales support and back office processing.
Her career has spanned some major players in the finance market, including ING Lease UK where she began as a senior manager, proposal management responsible for three teams (comprising of 20 staff) and managing the preparation of credit applications from receipt to decision. Also within ING Lease UK, Everidge spent nearly six years as the head of customer services and senior manager sales, marketing & communications where she led a broker sales team to achieve key sales objectives whilst managing the performance of existing brokers.
After an eight-year period with ING Lease UK, Everidge was appointed sales director at another major lender; Close Brothers Business Finance in February 2013. In this role, she headed-up a small sales team whilst being responsible for the development of new broker relationships and managing the profitability and performance of intermediaries.
Prior to joining Metro Bank, Everidge held a variety of senior positions within the asset finance sector at Aldermore Bank including head of originations in 2013, head of operations in 2014 and head of internal sales & support in 2016. In her final role at Aldermore, she led the Bank's origination capability and fulfilment of broker business to develop the overall company strategy, and delivered an internal sales plan to drive growth across key relationships.
Everidge explained: "I'm delighted to be leading Metro Bank's asset finance proposition and continuing to champion the bank's values of delivering the very best service for our customers. Since joining the bank more than four years ago, the team has supported hundreds of businesses with their asset finance needs and I can't wait to continue to drive the function forward."
In her new role, Everidge is set to report to Ian Walters, the Bank's managing director, distribution.
Nathan Mollett to head up asset finance division at UTB
As Nova Everidge is set to replace Nathan Mollett in her new role, Mollett (pictured below) is due to join United Trust Bank (UTB) as the Bank's new head of asset finance, having spent nearly six years with Metro Bank.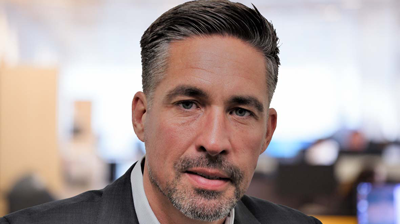 In his previous role at Metro Bank, he was responsible for the leadership of the asset finance business including distribution, operations, first line credit risk and operational risk. Prior to joining Metro Bank, Mollett had spent a significant 17 years at Syscap (now part of Wesleyan Bank) from November 1997 to April 2015 as the sales director for the company's vendor finance operations.
With over 20 years' experience in the industry, Mollett has also acted as a board director of The Leasing Foundation, a non-profit organisation that aims to support the business finance sector, from 2015 onwards.
Harley Kagan, group managing director of UTB, explained: "Nathan has an exceptional track record in the asset finance industry and his success in growing Metro Bank's asset finance business is testament to his experience, business acumen and leadership skills. We are aiming to grow UTB's asset finance lending considerably over the next few years and his knowledge and strong industry relationships will be hugely beneficial to the Bank in helping us to meet the challenges ahead."
Founded in 1955, UTB is a specialist bank that provides a wide range of secured funding facilities for individuals and businesses and deposit accounts for individuals and businesses alike. Armed with dedicated divisions for development finance, bridging finance, structured finance, asset finance and mortgages, the Bank aims to build further upon its relationships with broker partners.