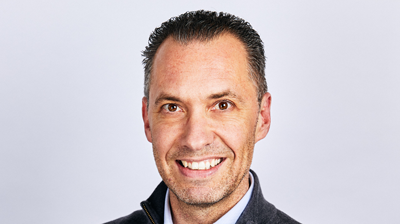 Auto, consumer and equipment finance software provider, White Clarke Group, has announced that Stuart Taylor will be joining the company's senior leadership team as the sales director, taking responsibility for White Clarke Group's (WCG) sales, customer relationship management and business growth in the UK and Ireland.
Taylor began his career in 1995 with Lombard where he worked through several promotions over his 7-year tenure to become the director of major accounts.
Beginning his time with Honda Motor Europe in 2003, Taylor held a variety of senior positions within the company including national business improvement manager and head of European development and distributor sales. In this role he was responsible for maximizing Honda's new car sales performance and leading a team to generate increased car sales.
Then, in 2013 Taylor was appointed the commercial director, and sat on the board, of Corporate Asset Solutions. Here, he was responsible for managing SaaS partnership programmes, creating revenue deriving strategies for core asset finance business and managing the functional business divisions heads.
More recently, he has held a range of senior positions at software firms specializing in the asset finance sector including SaaS leader at Hyster Yale Financial Services and Sales EMEA at QV Systems (previously Quotevine).
Matt Smith, chief executive officer UK & Europe at WCG, explained: "Stuart is joining at an exciting time as we launch several new digitalisation products to the marketplace. His proven sales expertise in lending, software and from within the OEM space gives us invaluable perspective while we focus on making our best-in-class retail, asset and wholesale finance products available to a wider European market."
WCG provides a range of full lifecycle loan origination and contract management software for the automotive, consumer and equipment finance sectors. With offices across North America, Europe and Asia Pacific, the company's key clients include Toyota Financial Services, BMW Financial Services, VW Financial Services, Daimler Mobility Services, Ford Credit, Bank of Ireland, Secure Trust Bank and BNP Paribas Personal Finance.