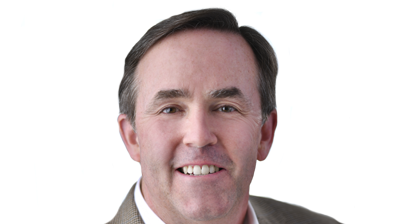 Asset finance software provider, IDS, has appointed Bill Noel as chief product officer to drive the delivery of its secured finance product portfolio.
The company offers a suite of software solutions to help banks, specialty finance firms and captive finance organisations drive operational efficiency and growth. The company's software-as-a-service (SaaS) platform, IDScloud, forms the foundation of its product suite.
Based in the Texas, Noel will lead the company's product and offer management initiatives, as well as being responsible for its product market, pricing and program management for its customers across the globe.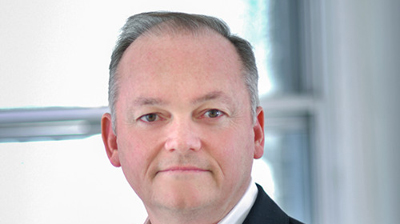 David Hamilton (pictured above), chief executive officer of IDS, said: "IDS is experiencing unprecedented growth in both new customers and the expansion into adjacent markets through our recent acquisitions. As the company evolves it was critical to establish an executive product leader to ensure we realize the full potential of our expanding portfolio.
"Bill brings to IDS strong portfolio and product management experience that will help drive our ambitious growth objectives and ensure that we continue to deliver exceptional value to our customers through our integrated offerings."
An industry veteran
Noel started his career in 1989 as a senior hardware engineer at Lockheed Martin. After almost a decade in this role, and others including a two-year appointment at Cascade Communications, he was assigned as a software director at Lucent. In this role, he led a team of 150 developers spread across three sites in the creation of network switches used by leading telecom service providers.
Later, in a similar role at Mindspeed Technology, Noel led a global firmware, tools, and test team in the development of semiconductor products.
In August 2011, Noel was appointed the director at Pricewaterhouse Coopers where he was responsible for innovation practices focused on the technology sector. After four years in the role, he moved to Tyco International in 2015 where he was responsible for a team defining new products for the company's North America Integrated Solutions & Services business. This included overall strategy for the $4 billion (£2.81 billion) North American business.
Solid foundation for growth
Most recently, in January 2018, Noel accepted a role as group vice president product portfolio, programs and pricing leader at Blue Yonder, a software & consultancy company. In this role, he was charged with driving strategic SaaS transformation including services/offer development and margin management.
Furthermore, he was responsible for all product operations, cross functional processes, program management, pricing and other strategic initiatives in a 1,500-strong product team.
Bill Noel (pictured at the top), chief product officer of IDS, added: "IDS' leadership position in the secured finance market, growth strategy, and their commitment to the development of a world-class integrated SaaS platform is what attracted me to the role. The team has built a solid foundation from which to grow the portfolio to meet the rapidly changing needs of secured finance."