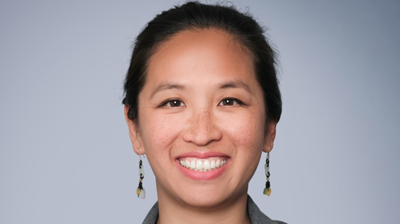 BNP Paribas Leasing Solutions announced the appointment of Isabelle Loc (pictured above) as chief executive officer. She succeeds Charlotte Dennery, who becomes chief executive officer of BNP Paribas Personal Finance.
Loc will report to Thierry Laborde, chief operating officer of the retail banking division of the BNP Paribas Group and will be responsible for pursuing the growth and development of BNP Paribas Leasing Solutions and for outlining and implementing its next medium-term strategic plan (2022-2025).
In 2020, BNP Paribas Leasing Solutions financed 310,000 projects for a total volume of $15.6 billion in 20 countries, in Europe, Asia, the US and Canada. In the first quarter of 2021, the company's loans outstanding rose by 2.0% compared to the same period in 2020.
Laborde said: "I would like to thank Charlotte Dennery for the strong momentum that she has built for BNP Paribas Leasing Solutions through the expansion and transformation of the business over the past six years. With her expertise and solid knowledge of the Group, Isabelle Loc has the necessary skills to continue accelerating the growth of a business that lies at the heart of the real economy."
Loc, has been the head of real assets, EMEA at BNP Paribas CIB since 2018 and has played a key role in advising and financing clients across the energy, natural resources, infrastructures, transportation and real estate sectors.
Between 2016 and 2018, she was a senior banker in charge of BNP Paribas' strategic clients. She had first joined the Group in 2010 within the global equity & commodity derivatives teams and was later appointed the secretary of the Group's executive committee in 2013.
An essential ingredient
Alongside the news of Loc's appointment, BNP Paribas detailed how partnerships between research, corporate and finance to co-create innovative financing solutions to scale up green technologies are a key next step toward net-zero mobility.
BloombergNEF estimated that a clean electricity and green hydrogen roadmap would cost between $78-$130 trillion (£55.2-£92 trillion) of new investment between now and 2050 to cover growth in electricity generation and the power grid, as well as manufacturing, storing and transporting hydrogen.
Finance is an essential ingredient to reach climate goals, with solutions required throughout the entire value chain. As organisations and individuals switch their corporate fleet or private vehicles to cleaner modes of transport, other financing tools like personal finance, leasing and insurance solutions will come into play.
As an example of this, BNP Paribas supported Hyundai Motor Group's sustainable mobility strategy by financing the green mobility transition.
As part of the partnership, BNP Paribas provided hydrogen mobility financing in Switzerland where Hyundai exports its hydrogen passenger cars and heavy-duty trucks. The lender financed more than 150,000 vehicles made by Hyundai Motor Group.