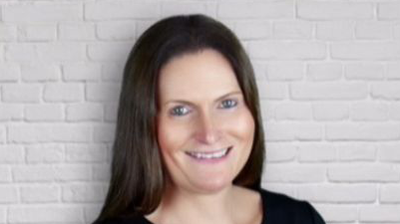 Time Finance has named Sharon Bryden as director of commercial loans and asset based lending (ABL) with immediate effect. The newly created role reflects the firm's commitment to delivering a market leading portfolio of funding solutions to UK businesses as they recover and grow.
A well-known industry figure, Bryden brings two decades of experience to the role across multiple funding solutions from loans to invoice finance. She joins Time Finance from Reparo Finance, where, as operations director she was responsible for delivering secured lending facilities to UK businesses. Prior to that she has held operational and relationship management positions at Aldermore Bank and Bibby Financial Services.
Bryden commented: "I am delighted to have joined Time Finance at such an exciting time. They have a genuine commitment to delivering robust funding solutions to UK businesses to inspire confidence and growth. Whilst commercial loans have been part of their portfolio since their inception over two decades ago, there is a renewed ambition to enhance and drive forward this important part of the business. With exciting plans to further develop our multi product offering, I am looking forward to playing an instrumental role in delivering market leading funding solutions to our clients. The team at Time Finance are dynamic and progressive and have a reputation for getting things done so I have every confidence that it's going to be a busy and successful time".
As a member of the operating board, Bryden will have overall responsibility for the operation and performance of commercial loans for the business. In addition to this, she will lead the firm's plans to develop and deliver an ABL solution to the market.
Ed Rimmer, CEO of Time Finance, said: "We are delighted to have secured Sharon as a member of our leadership team in what is a key role for our business as we drive forward with our strategy and our plans to strengthen our funding proposition. She is a well-respected and proven professional with an exceptional record and was a natural choice for this role. Having worked with Sharon in the past, I have no doubts that she will significantly strengthen our team. Her depth of experience of the wider financial services market will support our ambitious plans to deliver a market leading proposition".