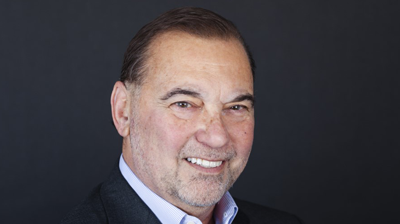 Former VWFS CEO Bryan Marcus has joined the leadership team at Elevenci, with a remit to drive UK and international expansion at the independent boutique automotive consultancy and programme delivery specialist. The automotive finance industry expert will further enhance the company's UK and international consulting capabilities, which have been growing strongly since its launch in February 2020.
Marcus, a former regional CEO of Volkswagen Financial Services, and chairman of their UK operation, joins Elevenci as lead consultant, where he will help to further develop the company's range of automotive consulting services and propositions, and deliver impactful automotive programmes for OEMs, fleet, leasing and mobility clients.
Offering a new breed of strategic consultancy, Marcus is part of a forty-strong team of board-level associates, consulting and delivering programmes for clients across the whole spectrum of the automotive ecosystem.
John Waring, managing director at Elevenci commented: "Bryan has been instrumental in our rapid growth and success to date, having worked closely with Elevenci as an associate since its conception. His appointment as lead consultant will now see him take an active role within the management team to further shape and develop the business as we reach our second-year milestone."
Marcus has held multiple board level and executive roles across OEM captives, bank-owned and independent enterprises in the UK, Europe and the Americas and brings a wealth of international experience and connections to the business. His experience includes non-exec and leadership roles with JBR Capital, VW FS (UK & international), Lloyds (Black Horse), Ford Credit (UK and US) and Unilever, as well as consultancy roles with UK and international clients.
With a reputation for innovation and a proven ability to lead businesses through start-up, growth and transformation, Marcus further strengthens the existing leadership team as the organisation looks to continue its rapid growth and consolidate its place in the sector. In his new role, he will be at the forefront in further developing Elevenci's range of focussed services and propositions for the auto finance sector. This will include shaping Elevenci views and opinions on future business / operating models, new technology benefits and adding to Elevenci thought leadership capabilities, sector insights and know-how
Bryan Marcus, Lead Consultant at Elevenci said: "We have had an incredible first year in business, and I believe this is only a taste of things to come. The automotive landscape is undergoing dramatic changes, and the launch of Elevenci was very timely. The niche industry experience we have in our consultants - who all have track records of delivering change and success from within the industry – enables us to help clients recognise and address strategic and operational problems in a way that the more recognised consultancy brands would find challenging."
In less than two years since inception, Elevenci has delivered multiple large-scale projects, including application architecture design, legacy platform replacement, mobility and micromobility services deployment, auto finance/leasing software acquisition due-diligence, omnichannel service design and RPA/AI strategy and planning.
To download existing whitepapers or thought leadership pieces, visit www.elevenci.com.