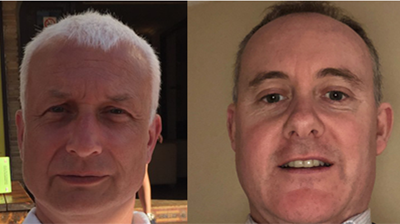 Hampshire Trust Bank (HTB) has bolstered its asset finance division with two experienced senior hires. Ian Corbett joins as head of credit and risk, leading HTB's underwriting team and Ian Meyer joins as manager of new business operations.
With over 20 years' experience within the asset finance industry, Ian Corbett joins from BNP Paribas where he was head of ELS credit UK. He was previously at Aldermore and ING Lease, working with brokers, dealers and manufacturers across a wide range of asset classes.
Ian Meyer brings more than 15 years' experience in the asset finance industry at ING Lease UK, Shawbrook Bank and latterly as operations manager at Hitachi Capital. He also has an in-depth knowledge of the Alfa lease administration system which will support ongoing development of HTB's recently implemented Alfa system.
Corbett said: "Joining HTB at this stage of its continued growth into the asset finance market is incredibly exciting. HTB's proposition already resonates strongly in the broker market: the strength of the existing team as well as recent hires, and an enhanced proposition that embraces clarity and efficiency, were compelling reasons to join the team. I am really looking forward to what the future brings."
Meyer commented: "I am delighted to be joining HTB at an incredibly exciting time in their continued growth into the asset finance market. I'm looking forward to being able to apply my experience and knowledge to streamlining processes, building relationships, improving turnaround times for our brokers and customers and to create a more efficient pay-out process."
Paul Bartley, managing director at HTB Asset Finance, added: "These latest appointments compliment an already growing team and further enhance our capability and increased appetite to pursue an ambitious growth strategy.
"We have restructured the business in such a way that we are now poised to take full advantage of the economic recovery and significantly extend HTB's presence in the asset finance market.
"It goes without saying that finding and hiring the very best high calibre team is key to maintaining an exceptional and consistent level of service to both our brokers and customers and these two recent hires show our commitment to this."