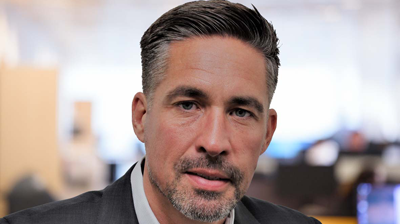 Nathan Mollett has replaced Mike Randall as the chair of the UKs Leasing Foundation.
His appointment was announced at a very convivial and extremely well attended drinks party in Mayfair on Thursday evening. The appointment according to Leasing Foundation founder, Andrew Denton, marks the arrival of Leasing Foundation 3.0 a new organisation which will build on the simpler aims and steely determination-to-deliver that characterised Mike's tenure as leader of 2.0, but has added on top a new and inclusive team of Gen Z managers who are ready to drive forward the foundation's three focus areas: innovation; young talent; and diversity and inclusion.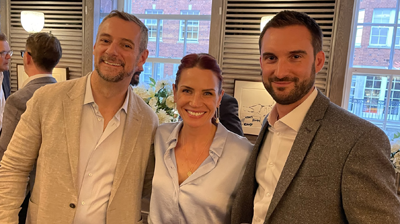 Leasing Foundation 1.0 was established ten years ago at a time when the industry felt a little too grey and a little too male. It arrived with lots of good intentions but perhaps failed to understand and define its role clearly, and it perhaps became a little bogged down. 2.0 reset the objectives of 1.0, focussing instead on a more achievable set of objectives delivered by a smaller team of industry-believers who followed through on the roles they had signed up for, despite the challenges of their day jobs.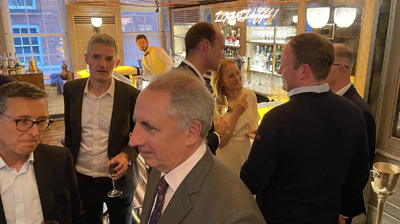 A notable achievement of 2.0 has been the organisation's resetting of their relationship with the FLA. The way forward is much clearer for the two organisations to align and collaborate. Right from the start, Stephen Haddrill incoming director general of the FLA had made clear his enthusiasm to establish partnerships with other organisations in the industry. Achieving this aim has been made easier now that the Leasing Foundation has dropped its focus on training, a service which competed with the FLAs. The two organisations can now collaborate without feeling, in Haddrill's words "a little bit competitive" on activities that deliver enormous value to the broader industry. Randall's appointment to the FLA board will no doubt help too.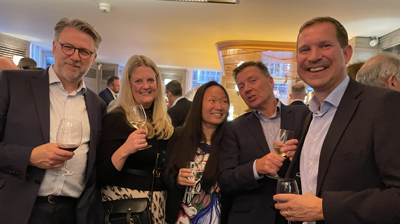 Speaking at the event, Nathan Mollett asked attendees for their tangible support. His vision for the 3.0 will be driven by a three groups of young and fresh thinking ambassadors who are aligned to one of the three focuses (innovation; young talent; and diversity and inclusion). Its success however may well depend on Mollett's ability to persuade the industry to engage and support them. There is lots to do.
That said the future looks bright right now, and 3.0 is a vindication of Andrew Denton's long term vision for the association, which he has steadfastly backed with a considerable investment in both time and money, as it has worked to find itself; the result of the hard work of the foundation team which also includes Graeme Chisholm from CBCRS, Carol Roberts from 1pm, Jo Davis from Auxillias, Ian Isaac from Lombard; and Randall's reset of objectives and focus on getting stuff done. The association is now delivering on its objectives, and is ready to increase its effectiveness as a rejuvenator of an arguably conservative industry which is keen to thrive in a rapidly changing world.
Asset Finance Connect will watch its progress with interest. And we will help where we can.
Nathan Mollett is head of asset finance at United Trust Bank. Mike Randall is CEO of Simply. Andrew Denton is CEO of Alfa. The lead ambassadors of the focuses are Lauren McQuilken & Alex McWilliams for young talent, Ylva Oertengren for tech, and Helena Thernstrom for D&I.
More information on the Leasing Foundation is available here: https://leasingfoundation.org/