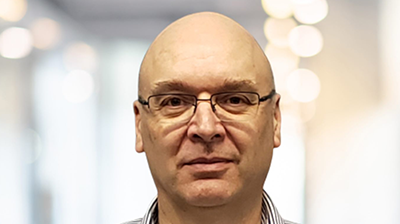 With finance companies under increasing pressure to find digital solutions that deliver step-change improvements in customer experience and productivity, specialist consulting and corporate finance firm Finativ have expanded their "finance native" expertise with the appointment of Andrew Peet as Consulting Director.
Peet's expertise lies in implementing digital systems and processes to deliver seamless customer experiences and market-disrupting transformations.
He is an accomplished executive with extensive experience in the finance and insurance industries, having led major restructuring initiatives, high-volume operations in motor finance and insurance claims and served as a strategic leader for the FTSE listed Innovation Group. Combining technical awareness, strategic insight and a person-centred change management approach that drives high levels of colleague ownership, over the past eight years he has focused on designing and leading digital transformation programmes for a range of clients in the USA.
Peet's experience in the insurance market brings transferable insights as well as new market development opportunities for both Finativ and its clients.
Christian Roelofs, CEO of Finativ commented, "Andrew joins us at a great time. His experience and know-how will be invaluable for firms thinking seriously about how to drive coherent business improvement through digitalisation, process improvement and people."