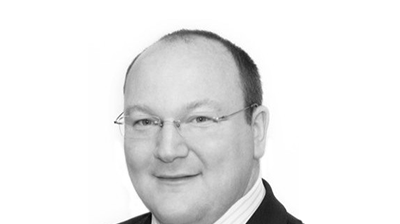 NETSOL Technologies, Inc. has announced the appointment of Darryll Lewis as its new Managing Director of NETSOL Technologies Europe.
With over 20 years in the receivables and asset finance software industry, Darryll Lewis is a highly experienced and accomplished leader with a track record of driving business growth and creating innovative solutions for clients.
Prior to joining NETSOL, Mr. Lewis has held executive roles at several leading asset finance software companies where he led teams responsible for developing and implementing successful software solutions. He last served as Global Sales Director for Lendscape, the world's leading technology provider for all forms of secured finance and secured lending software solutions.
"We're pleased to have Darryll join the NETSOL team as our new Managing Director for NETSOL Technologies Europe. I am confident that under his guidance and leadership we will continue to evolve and deliver exceptional value to our clients, particularly in the United Kingdom and larger European region," said Najeeb Ghauri, Founder and CEO of NETSOL Technologies, Inc.
"His extensive experience has empowered him with a deep understanding of the industry and the knowledge to deliver strong outcomes for our clients. Darryll brings a unique blend of technical expertise, strategic thinking, and exceptional leadership abilities to NETSOL, and we believe that his focus on building strong client relationships and driving innovation aligns perfectly with our Company's mission and values. I look forward to working closely with him."
Commenting on his new appointment, Mr. Lewis said, "I am delighted to be appointed as Managing Director of NETSOL Europe. NETSOL is a recognised global leader in fintech IT and SaaS-based offerings to the global leasing and finance industry. I am looking forward to building on existing and new client relationships to drive innovation for the asset finance market, and I'm fortunate to be joining and leading a team that is already delivering exceptional value to NETSOL's clients."