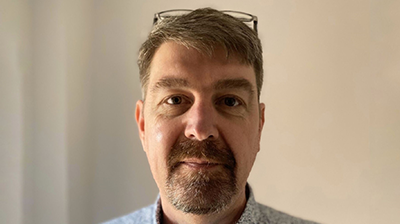 Time Finance has announced the appointment of Matthew Ridgley as Asset Manager.
Joining with 17 years' industry experience, Matthew started his career in asset management at Bank of Scotland and Siemens Financial Services before moving into a sub hire auditor role at Lombard Asset Finance. In his most recent position at Aldermore Bank, he was responsible for undertaking the valuation of business assets and managing end of contract disposals.
Now joining Time Finance, Matthew will be responsible for supporting the new business origination process as well as assisting collections with asset valuations against transactions, asset disposals and ongoing risk management.
Speaking of his appointment, Matthew said: "I'm delighted to be joining the Time Finance team. As an exciting, up and coming funder with an agile approach to business, I'll be able to use my previous experience and expertise to help make a difference to the SMEs. With a multi-product offering in place, asset valuations are a crucial process in helping businesses to unlock their full potential with the assets already within their business."
The announcement follows a number of appointments and promotions within Time Finance, including welcoming Tariq Bourdouane and Thomas Ludden as Business Development Managers in its Invoice Finance team, further demonstrating the business' commitment to investing in their people as well as their multi-product proposition.
Lorraine Neyland, Director of Risk at Time Finance, comments: "We're thrilled to welcome Matt to our growing team. His extensive experience in the sector and his understanding of business assets will prove extremely valuable in assisting us with the asset valuation process. Not only this, but this new role will play a vital part in our ongoing growth and development as we aim to further enhance our hard asset portfolio and progress our multi-product offering."