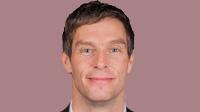 Record UK new car sales in June, with sales rising at their fastest-ever rate - coupled with news that consumers are increasing their borrowing activity – is continuing to fuel dealer confidence.
In common with consumers, more dealers are increasing their borrowing to provide a wider range of stock, fuelled by easier access to funding facilities.
The most recent Finance & Leasing Association data reveals that point-of-sale consumer new car finance rose 11% by volume and 17% by value in April, compared with the same month last year.
At the same time, British Banking Association data showed unsecured borrowing had grown by 5%. With a settled government picture post election, confidence is returning.
Across our wholesale stock funding partners, there is clearly a dealer desire to increase stock levels. In the used car sector, dealer demand has been more than matched by market supply – the result is that values have dipped slightly. Dealers armed with funding are in a strong position to get the stock they want.
Despite the pressures of the economic downturn to improve stock turn and reduce stocking days for used vehicles, the picture remains stubbornly high at 55 days. It's an area in which the team at Sword Apak believes dealers can improve.
Stock funding is a significant overhead for all dealers and as a depreciating asset it is one that all dealers need to work continuously to control. Our wholesale floorplan software enables our partners to help their dealers to manage their stock. Workflow, financial terms, and business rules can be tailored to maximise stock funding efficiency.
In many ways, stock funding is an over-looked opportunity for finance providers to add value to their dealers and we are working with them to help them to realise an undoubted opportunity.
Looking ahead, Sword Apak is forecasting that dealers will seek to increase stocking, in line with pre-credit crunch norms, in Q3 2015. However, we are expecting some adjustments in the stock mix. Trade buyers will be more selective in light of increasing volumes on offer and are set to focus upon the objective areas that research shows consumers are seeking; reliability, price, running costs, fuel efficiency and safety.
Consumers may be more confident, but the lessons of the recession are that their decision making is being driven by rational thinking.
James Powell is Sales Director at Sword Apak