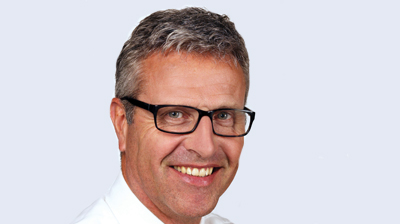 Vehicle leasing giant Lex Autolease is entering an important new era following five years of rapid growth that have seen it expand to dominate the UK contract hire market.
The International Asset Finance Network award winner, with a fleet of 380,000 vehicles, is more than double the size of its nearest rival, LeasePlan, after managing director Tim Porter successfully led the business to increase its fleet by over 100,000 after he joined in 2013.
The increase in fleet size alone is equivalent to creating one of largest leasing companies in the country, making it one of the fastest growth projects ever achieved in the industry.
His ambitious plan came following a period of contraction for the business after it was created from the merger of Lex and Lloyds TSB Autolease.
Having successfully reached his target, Porter recently announced he will be leaving his post at the end of October, meaning a change of leadership and a new strategy as the business looks to consolidate on its gains. Lloyds Banking Group has said that its motoring businesses, Black Horse and Lex Autolease, will be run under a single combined leadership structure, led by Richard Jones, current managing director of Black Horse and chairman of the Finance and Leasing Association.
Looking back on the journey, Porter highlights the critical role of a strong team in achieving the success, which required a change of mindset following several years of falling fleet sizes.
He said: "We needed to create an internal belief that we could grow the business following three to four years of consolidation. We had to build the capability and belief, showing that you could grow organically in a competitive market; we were able to do that, delivering our growth organically, not through acquisition.
"We positioned the target as 100,000 vehicles and then broke it down into granular detail for how we would deliver, starting annually, then by quarter, while we also looked at how to recognise team performance quarter by quarter.
"I am a great believer in a granular level of delivery detail, so we had a very detailed delivery plan on the first four to five years, then translated that into simple ambitions and language that people could relate to.
"It sounds straightforward, but it was pretty challenging at the time. It is something I reflect on; if you are setting out to achieve a stretching plan or objective, it is important to get people out of incrementalism and confident to back themselves and their teams to achieve a transformation.
"It was stretching and took the leadership team to a place where we knew we had to do something different."
The challenge of change
There were some senior management changes to bring in fresh thinking and new ambition along with a new way of approaching the market to drive a different customer experience in key sectors.
Plans were developed to increase demand among SMEs and also with so-called mega-fleets, where end-users operate thousands of vehicles.
A different approach was also required for the increasing number of customers who opt for personal contract hire.
A refreshed strategy for the broker channel was developed, while stronger relationships were established with other arms of the Lloyds Banking Group, such as its business banking arm.
Porter said: "We adapted a number of our critical services and redesigned them for personal, SME and mega fleets and all three areas gave us growth."
A culture of innovation to test new ideas and invest in successful projects was developed, along with quickly adapting trials or cancelling projects when they failed to meet expectations.
The capability of Lex colleagues within the business was a key factor in the success of the growth plan, he said, adding that attracting and retaining the right people was key.
"Their adaptability, from SME to corporate, meant they delivered really well," he said.
Their role will be just as important in the coming years, as the business aims to maximise its recent gains and secure repeat business from its army of new customers.
Porter said: "Our team challenge and objective is to ensure that every first-time customer we currently have becomes a repeat customer.
"Also, if we can get a fair share of those customers interested in moving to the usership, contract hire or rental market, that will keep the business in good shape."
He added that the business recognises it cannot achieve continued success without great supply partnerships so the focus will also be on deepening supplier relationships, working with customers who value the qualities that Lex brings to the table, rather than those who just want the cheapest price.
"Quality of service and ease of doing business has a price tag," Porter added. "While some customers will always focus on having the cheapest price tag – which we respect – we recognise that many of these same customers will not renew with the same provider. We will set out to demonstrate great service and great value, however this may mean that we will not be the cheapest.
"We have a plan and an ambition, but we are not framing it in fleet size. We have built a service and financial plan where the fleet is bigger than it is today, but with a lot more focus on areas such as customer experience and renewal rates."
Adapting to uncertain times
Lex Autolease is entering a defining time for the leasing industry, with unprecedented uncertainty in a number of external areas, ranging from the future shape of the economy and its trading relationships after Brexit to the form of tax laws affecting the company car market that will see tax rates continue to rise, while fuel choices are also becoming more complex.
For Porter, the best approach is to focus on what can be controlled and ensure the business is prepared to adapt to changing markets, such as its development of personal contract hire solutions to cater for drivers who have opted out of their company car scheme.
He added: "Our approach is to control and manage what we can."
This includes maintaining a watching brief on key trends, ready to step in with new services when a clear pattern emerges in the market.
An example is Lex Autolease's strategy towards electric vehicles, where it held back from the market until it could determine how it was developing, then stepped in with a clear message and proposition. In this and other areas of market development, Porter looks for a "point of inflection" that signals rapid impending growth.
Lex Autolease recently launched a £1 million fund to drive EV adoption, with the first 1,000 customers to sign up for a pure EV from January 2019 benefiting from a £1,000 contribution.
The leasing giant believes the move could increase the total number of pure EVs registered next year by around 8% and will help Lex Autolease to double the size of its pure electric vehicle fleet.
Porter said: "In July, the Government set out its ambition for at least half of new vehicles to be ultra-low emission by 2030.
"Our announcement highlights our commitment to supporting this ambition and the role we, as the UK's leading vehicle leasing provider, can play in helping to make it happen."
He said that as the global automotive industry goes through a transformative period, the leasing industry has a huge role to play, adding: "We have been working with customers for a number of years to help them upgrade to low emission vehicles - where it's the right move for them as individual drivers or fleets.
"We're ideally placed to provide the guidance and support that drivers and fleets need in order to make this important transition."
Considering future roles
As for his own future following his departure, Porter will be taking time to consider his next steps before reaching a firm decision.
He has wide-ranging experience, having previously worked as managing director of Lloyds Bank's small and medium sized (SME) banking business in England, Scotland and Wales.
He said: "My decision to stand down from Lex and Lloyds is not about stepping away from business, it is about stepping towards something else. Automotive is still a sector I am very interested in but first, I want to create some space to think about and explore other options – which in itself will be very motivating"
Lex Autolease secures International Asset Finance Network award
Lex Autolease was named Best Professional Services Firm at the International Asset Finance Networks Awards in London.
The judges said: "Lex's Mobility Audit product provides insight, analysis and recommendations to reduce costs, improve safety and reduce the environmental impact from the grey fleet and other transport. They compare policy to practice, then deliver a comprehensive action plan. The judges felt Lex's consulting work is of significant value to the industry."
Lex Autolease also received a highly commended award for Best Use of Data in Auto Finance for its benchmarking tool that identifies best practice and highlights how a client can improve efficiency, cost control and risk management.