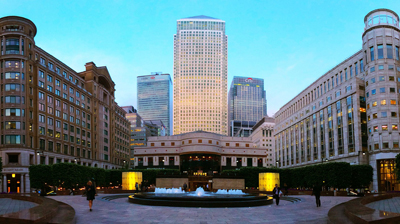 The International Asset Finance Network is to hold a major new conference for the auto and fleet finance industries as they face emerging legal and regulatory challenges.
The regulatory forum will be held on April 4 at London's Hilton Canary Wharf and will feature leading industry speakers, with a focus on important new regulations that are a key source of concern for the industry.
These include:
What the Financial Conduct Authority's investigation into motor finance means for dealers and finance companies
The likely effect of the HMRC consultation into company car tax
The implications of the shift to WLTP
How to prepare for the introduction of clean air zones
The FCA's investigation into motor finance could have a wide-ranging impact on the industry, as the regulator decides whether firms are taking the right steps to lend responsibly and whether commission structures lead to conflicts of interest between lenders and dealers, which in turn could harm consumers.
The results of the much-delayed FCA report are expected in the coming weeks, when it will provide more detail on whether it feels interventions are necessary.
In the fleet market, finance companies and their clients are facing upheaval as the new Worldwide Harmonised Light Vehicle Test Procedure (WLTP) is introduced as the basis for calculating company car tax next year.
In addition to looking at how these changes to taxation could affect demand for company cars and the shape of fleet policies, the conference will also look at the longer-term impact of Clean Air Zones in the UK, which could limit access for certain vehicles and drive a surge in demand for finance as companies upgrade their fleets to remain compliant.
A range of knowledgeable speakers will be presenting their expert analysis of the current and future challenges facing the auto and fleet finance markets.
These include:
Jo Davies, partner, Locke Lord
Spencer Halil, director, Alphera Finance
Adrian Dally head of motor finance, Finance and Leasing Association
Paul Speakman, director, Automotive Compliance
Steve Cocks, director of the broking division, Lex Autolease
David Watts, senior consultant, Arval
Dan Rees, associate director, Deloitte Car & Mobility Consulting
Edward Peck, co-founder of the International Asset Finance Network, said: "The retail auto and fleet finance markets are facing a series of demanding regulatory and legal challenges.
"This conference will provide the insight and information delegates need to ensure they are well-prepared for future challenges, so they can adapt business strategies to remain compliant and competitive as they drive future growth."
For details of the IAFN Consumer and Business Auto Finance Regulatory Forum 2019, held in association with Locke Lord and White Clarke Group, visit the event website here.
Powered by Bizzabo