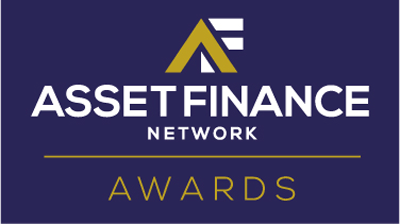 ACT NOW - Nominations close on 13 May 2019. Awards Announced at the IAFN Awards Dinner on 13 June 2019 at etc.venues, 155 Bishopsgate, London
The IAFN Spring Awards 2019 celebrate leading finance providers and their suppliers. In addition to entries from UK we particularly welcome awards from European finance providers.
IAFN awards nominations are judged by a panel of independent auto and equipment finance providers and the process is overseen as independent by Adrian Dally, Head of Motor Finance at the Finance & Leasing Association.
Organisation Awards
NEW - Aston Business School/IAFN Award for Servitisation
UK and Europe Bank Lessor Of The Year
UK and Europe Independent Lessor Of The Year
UK and Europe Captive Finance Lessor Of The Year
UK and Europe Fleet Management and Finance Organisation Of The Year
UK and Europe Retail Auto Finance Provider Of The Year
UK and Europe Equipment Finance Lessor Of The Year
UK and Europe SME Finance Provider Of The Year
UK and Europe Professional Services Firm Of The Year
Individual Awards in
Retail Motor Finance Hall Of Fame
Fleet Finance Hall Of Fame
Equipment Finance Hall Of Fame
Technology Hall Of Fame
NOMINATION FORM
Awards judges
George Ashworth, Managing Director, Santander Asset Finance;
David Betteley, Managing Director, Marknad;
Mark Binks, CEO, Bynx;
Miguel Cabaca, Managing Director, Arval;
Gavin Wraith-Carter, CEO , Hitachi Capital Business Finance;
Graeme Chisholm, CEO, CBC Resourcing Solutions;
Peter Cottle, Auto Finance Consultant;
Adrian Dally, Head of Motor Finance, Finance & Leasing Association;
Neil Davies, CEO, Close Asset Finance;
Peter De Rousset-Hall, Chairman, Woburn Consulting Group;
Andy Denton, CEO, Alfa;
Martin Drake, Product Director, DRIVE Software Solutions;
Carmen Ene, CEO, 3 Step IT;
Brendan Gleeson, Group CEO, White Clarke Group;
Spencer Hallil, Director, Alphera Financial Services;
Ian Isaac, CEO, Lombard;
Nathan Mollett, Director, Asset Finance, Metro Bank;
Mike Randall, CEO, Simply;
Carol Roberts, Head of Asset Finance, 1pm;
Brian Rogerson, Founder, IAFN;
Peter Thomas, CEO, Future Finance Network;
Colin Tourick, Founder, IAFN;