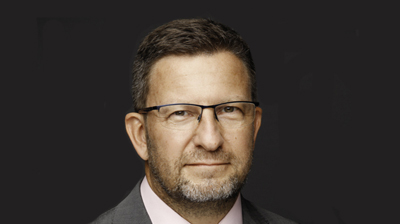 The UK's Finance & Leasing Association has relaunched its Specialist Automotive Finance (SAF) programme in partnership with The London Institute of Banking & Finance.
The programme offers an improved range of training options for dealership staff that is designed to increase professionalism, skills and knowledge in the sector.
The SAF programme has been running for 12 years and more than 190,000 online SAF tests have been taken. Over 2,000 UK dealer showrooms are 'SAF Approved'.

Under the updated scheme, those who successfully pass their yearly SAF online test – now called SAF Expert – will accrue study credits towards the more demanding Level 3 SAF Advanced qualification, which is accredited by The London Institute of Banking & Finance.
SAF Expert will continue to be funded by FLA lenders, and provided free to users, along with SAF Essentials, a new set of basic modules that offer an induction to motor finance by providing a broad overview of the industry and its products.
SAF Advanced puts the motor finance industry's training on an equal footing with the professional courses required in other markets. It is also now available on a new app-based learning platform, SAF Advanced Academy.
The app follows the established SAF Advanced syllabus but presents the material in a more interactive game-style format. Users can track their progress, then the app identifies those areas where more study is needed and will generate tests to check the user's development.
Adrian Dally, head of motor finance at the FLA, said: "Motor finance is the third largest market in the consumer credit sector, so the current level of scrutiny from regulators and the media should be considered the new normal.
"Staff training is therefore more important than ever, and the new suite of SAF courses provides a training option for everyone, regardless of their level of experience. Now is the time to make sure that all customer-facing staff have the skills they need to help your business thrive."
The London Institute of Banking and Finance provides accredited professional qualifications for the finance sector, helping thousands of people to develop their careers.
It has its own university, providing under-graduate and post-graduate degree courses for students aiming to pursue a career in banking, investment and finance at its university campus in central London.
Brian Wilkinson, managing director of corporate and professional qualifications at the institute, said: "Many consumers lack knowledge and confidence about how best to fund their car among the numerous options available to them.
"It is critical that car buyers get the right information and guidance from well-trained motor finance experts. A SAF-expert advisor is best placed to support the purchase decision and provide assurance that customers have made an appropriate choice."
The app-based learning platform, SAF Advanced Academy, was created for the FLA by learning and development agency RTS Group.