A fundraising campaign is underway for industry veteran Philip White to help him recover from spinal injuries suffered in a freak accident.
His fall from a ladder initially left him paralysed from the neck down, but with specialist treatment he could make an almost full recovery, experts believe.
White joined Syscap in 1993 and was promoted to sales director in 1999. He led a management buy-out and in 2006 was appointed CEO.
In 2015, following Syscap's acquisition by Wesleyan Bank, he was appointed commercial director of the bank and, subsequently in 2017, promoted to managing director commercial finance.
He has been vice-chairman of the Finance & Leasing Association's Technology Group and, since 2018, director at FinTech Financial Partners, a boutique consulting and advisory business in the FinTech sphere.
His son Louis said: "There's a chance, a good chance, that with further intensive therapy in a specialist residential facility after NHS discharge, Philip could make something close to a full recovery.
"I and my brothers Oliver and Alex want to do everything we can to give Dad the platform to succeed, helping meet the £3,500 per week cost of rehabilitation over what could be three months or more, along with the significant cost of specialist equipment and adapting Mum and Dad's house for when he eventually comes home."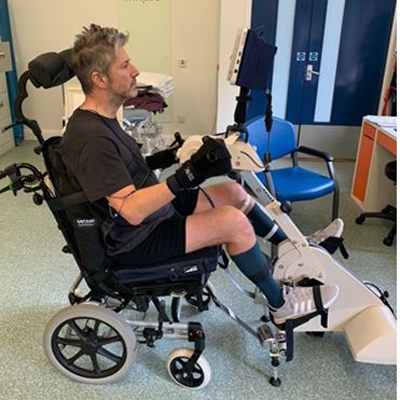 The campaign has already raised more than £50,000 and further donations can be made through the following link.