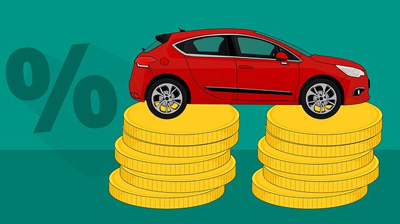 As the asset lending sector gets increasingly affected by liquidity issues IAFN sought the views of two senior auto finance specialists at its recent online conference.
Q: How are the independent auto finance companies placed – particularly if the demand for car finance peaks as commuters' appetite for public transport wanes and they decide to finance a used car?
Peter Cottle, Head of Automotive Sector, GrowCap: The smaller independent motor finance companies are having a very tough time. The cost of forbearance has landed on their shoulders very squarely. During the full lockdown many of them have not been lending - albeit during the lockdown there has not been much business out there to grab. But the predicted pent-up demand for used cars when showrooms opened has come to fruition and dealers have been very busy.
My own view of the small independents is that they will come back to the market in a very cautious manner and rightly so because I think they've got one eye on the future. At the moment, despite various government supports to individuals, we're seeing a market environment that's difficult to predict for three or four months down the line when that support mechanism is removed and you see companies probable facing redundancies etc.
I'd certainly agree that where those smaller finance companies have got investors it's very important to keep an open dialogue with them, be very transparent and share everything with them because they don't like surprises. The cost of the forbearance measures has been quite acute on the smaller businesses. They have lost income, probably more importantly they've lost cash flow and equally they are all predicting a rise in true bad debt once the government support goes away.
So regarding the investors - are they going to put more equity into the business or are they likely to look harder at that type of investment? I think the jury is out on that.
Q: Can you give us your views on how the captives and back-owned finance companies are going to fare? Are they likely to face liquidity challenges too? Or is this a big opportunity for them to march further into used car financing or will they have similar problems with credit risks and no access to capital?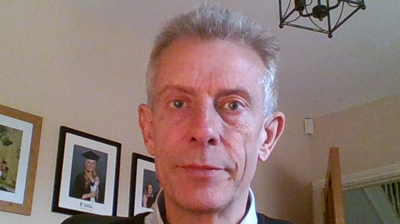 David Betteley, Automotive Financial Services Professional: The big captives are in a different position to the small independents and they fund their businesses in a completely different way.
But also there is quite a big difference between the captives. I've been speaking to a couple of dealer groups this week and they tell me the same thing – that there is a difference between the premium end of the market and the mass market and in the premium end of the market less than 10% of customers actually took the advantage of taking a payment holiday. So those customers are actively back in the market and they are pretty well up to date with their agreements.
Both dealers report very heavy showroom traffic for both new and used cars and both said that buying used cars at present is quite difficult. They have to pay book price for used cars to satisfy customer demand – so they are both telling me they are quite bullish about what's happening at the moment.
There is a difference for the big guys between the 2008 crisis and this crisis we are facing at the moment. That was very much a liquidity crunch and I don't see that being the same now. In the last crisis there was a significant reduction in used car values that put a lot of PCP customers under water because they had no equity left in the cars – this time round used car values have remained pretty stable so you're not faced with that same problem and I think more customers are now able to change their cars than they were in the last crisis. So it strikes me that so long as the liquidity remains there the larger captives will be able to bounce back pretty quickly from the present crisis.
The importance of customer deposits
In addition, a lot of the large captives now get a significant amount of their funding from customer deposits so a lot of well-off customers have said they haven't spent much money during the lockdown and they've been looking for places to invest their deposit money. A lot of that has gone into the banks that are operated by the captives – many of which have got "A" credit ratings, which is very helpful.
There is also a big difference in that the asset backed securities (ABS) market has remained open whereas in the 2008/09 crisis it pretty well closed down overnight. So I do believe that scale is really important and you're credit rating is crucial this time round and that dictates whether you can access liquidity – or you can't.