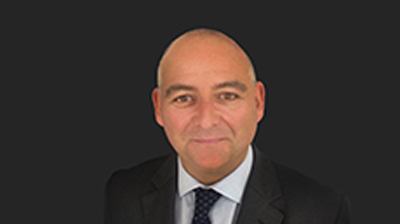 Executives at LTi Technology Solutions have seen a lot of change over its 30 years in business, but recent dramatic world events could make its 31st year the most memorable in its history. John Maslen spoke to new UK country manager, Robert Taylor, about how the challenges facing the industry over the coronavirus crisis could reshape its future.
The past few months have permanently changed the business outlook for many finance companies, as the Coronavirus crisis has exposed historic weaknesses that some in the industry thought would never be tested.
Historically, some boardroom members shied away from the disruption and potential cost of updating or changing their business systems, instead happily maintaining the status-quo to generate predictable revenues and profits.
In some cases, books were still managed on spreadsheets. In others, aging software was supported by an array of work-around processes to deliver business needs.
The speed and severity of the Coronavirus crisis have punished a lack of investment as lockdown left offices closed and stand-alone business systems inaccessible; companies were unable to operate, especially when dealing with the volume of online finance demand created by the pandemic.
For LTi Technology Solutions' UK country manager Robert Taylor (pictured), some finance companies are learning a costly lesson in the importance of adapting to change.
"Some companies have throttled their business by not investing and they are now shackled to systems that can't cope," he says. "They had built a skyscraper on the foundations of a bungalow."
Video conferencing app Zoom provides a picture of the scale of business change during the pandemic.
At the start of 2020, it had 10 million users. By the beginning of April, it had 200 million, and by the end of that month, user numbers had reached 300 million.
The key lesson is its ability to scale quickly to meet demand, something that is beyond dated finance systems, particularly if they aren't cloud-native.
As demand for business loans has rocketed, driven by global government initiatives, the changing nature of finance has also caused significant issues for some finance providers.
"A lot of back-ends just can't deal with the payment freeze or 'holiday' announced by some governments; it was never considered as a requirement," he adds.
In addition, the volume of urgent forbearance requests has highlighted the importance of automation and customer self-service capability to provide customer service at the speed clients require.
However, as Taylor says, "Adversity always yields opportunity."
He was brought in to lead the UK arm of the business in September last year with a major success in overseeing the implementation for Propel.
Propel, formerly Henry Howard Finance Group, is one of the UK's largest independent finance houses and has adopted LTi's ASPIRE cloud-based platform to drive operational efficiencies and meet future growth objectives.
The software will help Propel to automate core business processes and improve decision-making through real-time insights and reporting.
Among ASPIRE's advantages in the market, Taylor believes two key factors are its configurable platform and the design of its core architecture.
"All implementations run off our core asset finance software that makes everything easily configurable," he says. "You can turn on one-tenth or nine-tenths of its capability and reshape it to your needs, but retain the power of the core platform, so it can scale and grow without disruption."
The core software delivers access to powerful functionality that is critical in the current environment, such as real-time reporting and the option to rapidly expand in response to growing demand.
Taylor reports a strong pipeline for LTi's UK growth, although ambitions for expansion are more heavily focused on 2021 as potential clients rework entire business plans in the aftermath of the coronavirus outbreak.
Its success in the U.S. over the past three decades hints at the scale of its potential.
The business was founded by Randy Haug and Russ Hallberg in 1989, growing from a small niche, back-end lease management system to a leading technology solutions partner in the equipment finance industry. LTi now serves 39% of the Monitor 100 and clients include Key Equipment Finance, which went live with the ASPIRE platform late last year.
Key Equipment Finance is one of the largest bank-held finance companies in the U.S., managing $16 billion in assets and originating around $6 billion of equipment financing each year; it will use LTi's software to power its digital transformation strategy.
Recently, North American Banking Company went live with ASPIRE, using its software-as-a-service offering to deliver the level of flexibility the finance company needed to support growth, while Peapack Capital is also using the system to drive its digital transformation.
"99% of our new sign-ups are cloud-based," Taylor says.
Peter Haug, the ASPIRE product manager for LTi Technology Solutions, recently received Monitor Daily's NextGen Leader Award for his leadership in developing the business and its platforms.
Taylor's ambitions to drive similar growth in the UK are backed by a wealth of experience in directing and managing business expansion.
He is a former relationship director with Barclays Asset Finance, HSBC Equipment Finance, Bank of Scotland and Lombard Corporate Asset Finance. He then joined LHE Finance as commercial director, where he grew its book from £5 million to £118 million. He spent nearly two years as commercial director of First Asset Finance before taking up the LTi role.
At the time of the appointment, Bryan Hunt, LTi's senior vice-president and chief revenue officer, said Taylor would be a "pivotal asset." He added: "His wealth of knowledge and experience in this industry along with his understanding of the challenges that lenders face will be instrumental in helping companies see the value that LTi and its ASPIRE platform can bring to their business."
Taylor has also recently joined the board of the UK division of the Asset Finance Professionals Association.
He said: "AFPA brings the whole asset finance industry together and has supported some great causes over the years.
"It plays a vital role in promoting and reminding us all that giving back is something we all should do in our daily lives."