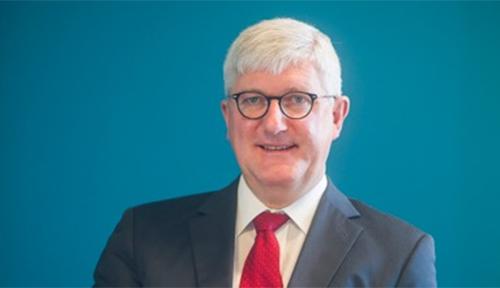 Asset Finance International editor Brian Rogerson profiles the new director general of Leaseurope
Leon Dhaene, Leaseurope and Eurofinas' new director general is a man with a vision. He is determined to re-organize Europe's principal consumer and asset finance trade federations into proactive organizations capable of spearheading greater impact and lobbying power for their members.
For a man who has been in his current position for only seven months this may seem radically ambitious. But in fact Dhaene brings to the job an extensive background in the workings of both the consumer and leasing sectors – although rather more of the former.
Dhaene, a Belgian national, has over 25 years' financial services experience including leadership roles in large companies such as IBM and Mastercard International. He also has a record of founding new companies such as Network of Alliances, Outsourcing and Mergers Experts (NAOME) and as chairman of N2Finance.
With his consumer finance credentials established beyond doubt – what of his knowledge of the leasing industry?
He told Asset Finance International: "Over the last 11 years I have worked on some 30 operating projects. One such was the re-organization of LeasePlan within Belgium where the task was to save a significant percentage of operating costs. I also have worked with fuel cards for the fleet leasing sector. So all these gave me a valuable insight into leasing."
Leaseurope and its sister organization Eurofinas had in recent years assumed the roles of patrician trade associations always relied upon to react to European Institutions and other European or international regulatory bodies' initiatives after due – and sometime lengthy – consideration.
Furthermore the task of assimilating and acting upon the disparate views of its member associations has been one of the Federation's traditional tasks. With 46 member associations spread across 33 countries this can sometimes prove to be a challenge, although not unsurmountable.
The challenges
So what were Dhaene's biggest challenges upon joining Leaseurope?
"There were two main challenges," he stressed. "The first was that of meeting the staff and getting to know each individually. This led onto the changes in internal management that were required – abolishing the preponderance of paperwork and automating many operations.
"A total of 13 staff are currently employed at both federations. The key to deal effectively with the range of regulation and compliance issues the industry is facing is to create pools of expertise internally and building partnerships with other sister federations active on the Brussels scene. Should we not do this, we would need to dramatically increase our resources.
"With issues such as Lease Accounting, calibration of risk weights, cross-border rental, money laundering, privacy legislation and fraud, for example, we need more expertise on board if we are to offer our members the best service and advice possible."
Dhaene's other principal challenge is to streamline the Federation's access to the EC and other regulatory bodies in the early stages of impending regulation affecting the sector.
"I inherited a Leaseurope that was financially sound. It had grown its membership effectively but the time had come to look outwards and develop a far more proactive culture. This is especially important where our members are divided between 'more mature' and 'newly-developing' member organizations. We can be much more effective for all our members if we act pro-actively in anticipating new regulation rather than merely reacting to it when it is announced."
With the goal of accessing EC proposals in a speedier manner (the better to influence them) Dhaene is significantly raising the pace of lobbying with the aim of "growing the economic model and working together with the legislators". Experience has taught him that "legislators will always look at their core interest first – the regulation – and not consider the ultimate cost of its implementation".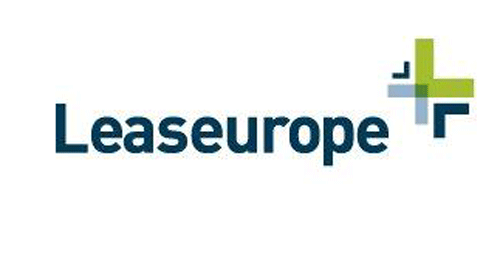 Lobbying ambitions
Invaluable for his lobbying ambitions will be Dhaene's previous experience of advising regulators and multiple associations at European level. And indeed he is currently sitting as independent expert on the Payment Systems Market Expert Group and the European Commission Directorate General Internal Market and Services.
On a wider scale Dhaene is planning to work with other European allied associations such as the European Banking Federation and the EU Federation for the Factoring and Commercial Finance Industry, and also other similar organizations, with the goal of sharing on common interests.
"Our policy will be to seek to make alliances," he stressed. "For when we form alliances we will have a stronger lobbying impact than if we lobby individually."
At the same time Dhaene is determined to increase the Federation's contact with grass roots. The recently established series of SME Leasing Roundtables is indicative of this.
Since the launch of the latest piece of Leaseurope's research on the use of leasing amongst European SMEs in late 2015, Leaseurope launched a series of roundtable meetings across Europe to discuss leasing as a key source of finance for SMEs. The aim is to explore the national SME financing landscape and improve the understanding of leasing as a valuable form of investment finance – as well as identifying any potential obstacles hindering its use by local SMEs and how these could be tackled at national and, ultimately European, levels.
"SMEs are crucial to the growth of leasing," he said, "bringing as they do 85% of European employment, 75% of economic turnover and 66% of economic growth."
"Leaseurope's research and statistics are crucial in supporting our lobbying work and are also a valuable resource for industry practitioners and those interested in the industry. In addition to our multiple regular statistical publications, we produce high-quality and industry-relevant research through our Research Programme."
An optimistic start
On the surface the outlook for European leasing looks rosy. Leaseurope's Preliminary Survey, an advance look at the European leasing market prior to the release of the Annual Survey, shows estimated growth in new business for 2015 of over 9%. The recent Leaseurope/Invigors European Business Confidence Survey indicated an overall optimistic start to 2016 with 85% of leasing executive respondents expecting new business volumes in H1 2016 to increase and 64% forecasting that bad debt will remain unchanged.
In addition, the Leaseurope Index for Q4 2015 indicated a notable improvement compared to Q4 2014 with all ratios improving and pre-tax profit increasing by 50.4% in Q4 2015 compared to the same quarter the previous year and by 37.3% in 2015 overall – albeit the increases are largely due to loan loss provisions decreasing substantially from previously high levels.
"If I have to send a message to our members," Dhaene said, "it is that we can't rest on our laurels. We are indeed glad that the figures are up; profitability is going up as are new contracts. The Leaseurope Ranking Survey shows many of the largest leasing firms in Europe in a continued strong position. However, competition is also growing, especially from new entrants, and many members are expecting increased pressure on margins.
"Has the recession finally come to an end? I'm not sure about that. We have big challenges in Europe. The economy is not returning back up to where it was prior to the recession. Looking ahead to 2025 I don't see any change in trend or any likelihood that consumer growth will grow by more than 1% or 2% per year.
"Economic growth is linked to an aging population and in Europe our retiring population is nearly larger than our working population. Remember that an aging population consumes less."
"Perhaps," he laughed, "the answer lies in a second stage of automation where robotics take over and as human labour and employment reduce so robots do all the work!"
The leading platform
"Beyond our advocacy and research work, our many networks and partnerships maintain a vibrant community. Bringing the profession together is a role we consider to be particularly important in today's environment and we have continued to act as the leading platform for the European industry.
"Leaseurope's Business Councils as well as our workshops and seminars all serve as forums for senior-level industry practitioners and those representing the industry to come together. Our successful Annual Convention, recognized as the leading gathering for the industry at European level, is attracting a growing number of senior executives. The 2016 event – taking place on 6 & 7 October in Athens – promises to be a real success again."
Looking ahead, Dhaene is especially proud of Leaseurope's commitment to its Future Group Programme. Launched in 2013 and in close cooperation with its associate member, Invigors, the Future Group Programme aims at supporting and nurturing the brightest young talents who are to be the future leaders of the European leasing and automotive rental industry.
Building a talent pool
"The objective," he said, "is to identify and encourage young talents in the industry and to help these young talents discover the multiple facets of the industry beyond their daily activities. We provide the young talents with an environment in which they can express themselves free of constraints and develop innovative ideas which may benefit the entire industry. In addition we allow three young talent finalists to engage with the wider industry on behalf of the whole group and give them exposure to senior industry practitioners at the Leaseurope Annual Convention where they present the three winning projects of the year."
The end result, Dhaene stressed, is to establish a talent pool from which future industry leaders may emerge.
Leon Dhaene is an accomplished man with extensive industry experience. He is a Master of Contemporary History at the University of Ghent, has gained certificates in German and Italian at the State University of Ghent, Information Technology System Engineering of the IBM Institute, and executive training programmes at Krauthammer International (Switzerland), Human Factors (USA), Wilson Learning (France) and Business Learning & Expertise (Belgium).
Leaseurope is well established as a professional organization on the European scene, stated Dhaene. "It is because Leaseurope represents 92% of the European leasing and automotive rental sector in Europe that our voice is heard, thanks to a strong presence in Brussels, but also at national level."
He is planning a forward-looking way of managing operations for the European leasing and automotive rental federation to better serve its members. He knows he can rely on the member associations to support him fully in all his endeavours at this crucial time in the industry's history.