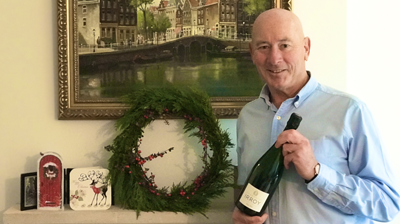 Tor Bowen has won the "most entertaining question" challenge set by International Asset Finance Network (IAFN) in its Christmas Debate held on 17 December 2020.
Bowen, senior consultant and UK lead at Invigors EMEA, was a delegate at the private online event held for asset finance professionals on the lead up to Christmas.
The IAFN debate which was heralded to be "light hearted and fun" centred on the proposition that "This house believes that a transition from personal contract purchase (PCP) to personal contract hire (PCH) will create more problems than opportunities".
The speaker line-up consisted of:
First Proposer - David Betteley, content advisor- Auto, IAFN; former global head of financial services, Jaguar Land Rover;
First Opposer - Spencer Halil, CCO, Alphabet;
Second Proposer - Karl Werner, Divisional CEO, MotoNovo; and
Second Opposer - Ian Tilbrook, content advisor – Fleet, IAFN; former head of fleet, VWFS.
To guarantee absolute fair play the debate was admirably chaired by Adrian Dally, Head of Auto Finance, at the UK Finance & Leasing Association.
It was a comment by David Betteley that inspired Tor Bowen's brilliant riposte. Betteley in summing up his case for the proposition exclaimed that: Santa Claus' extremely short tenure as user of the sleigh would benefit his opting for a pay-per-use finance product.
Tor Bowen responded, after due consideration, that "neither product would actually suit Santa Claus because the excess mileage charge would be so enormous!"
In the event, the proposers of the motion won the delegates vote by a narrow margin of 51 votes to 49.
(Pictured above, Tor Bowen with his Champagne prize for the "most entertaining and insightful" question)