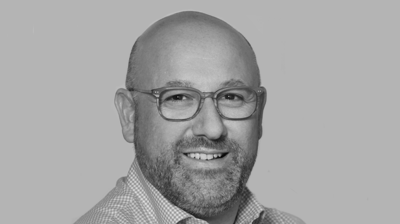 Last month (February), DF Capital concluded a £40 million fundraise by way of a new share issue. The move followed its authorisation as a bank at the end of September the previous year with the aim of offering personal savings accounts to individual customers to support its commercial lending activities.
As a result, by the end of 2020 the company had raised over £145 million of deposits which consisted of 90-day notice, 1-year, 15-month, 18-month and 2-year fixed rate accounts. This led to DF Capital being awarded the Feefo "2021 Trusted Service" accolade.
DF Capital was launched from a standing start in June 2016 and began lending in mid-2017. By the end of 2020 the company had cumulatively originated loans of more than £1 billion.
Carl D'Ammassa, DF Capital's CEO, told Asset Finance International that the company specialised in providing inventory finance (both unit stocking and floorplan finance) to manufacturers and dealers especially in the agricultural and industrial equipment, marine, motorhome, caravan and other recreational sectors. Some vendor relationships include household names such as Triumph and Ducati motorcycles, Princess Yachts, and Swift and Bailey caravans.
He explained that one such significant partnership was with the Harris Group, a leading importer and distributor of commercial vehicles for the construction, distribution and mass transportation industries. Harris Group is the sole distributor for the Maxus range of vehicles in the UK and right-hand drive markets in Europe – both diesel and electric models. DF Capital's inventory finance products support the Maxus supply chain and funds the dealer network on delivery of the vehicles.
D'Ammassa joined DF Capital in March 2020. He brought with him a wide ranging experience earned in a range of asset finance companies - previously as CEO at White Oak UK, and prior to that as group managing director for some six years at Aldermore Bank where he led its business lending operation. Earlier positions were with GE Capital, Hitachi Capital and Hydrex Ltd.
New phenomenon
No sooner had D'Ammassa joined the company than the Covid-19 pandemic brought new challenges to DF Capital's corporate business plan. Between March and the end of June 2020 many of DF Capital's dealer and manufacturer customers were shut. There were high levels of stock in the market and it wasn't easy to complete sales.
"Nevertheless," he said, "Covid-19 saw many changes to consumer's behaviours, many making major product purchases that they hadn't really considered before, such as a lodge, motorhome or motorcycle.
"Our dealer customers benefited from this new phenomenon with many reporting the best years in terms of sales and margin performance."
He added: "We've seen many empty trains and unsurprisingly fewer people were willing to use public modes of transport as the economy re-opened through the summer. The change in commuter behaviour saw a rise in demand for electric bikes and motorcycles, again enhancing dealer sales year over year."
At the same time the moratorium on international travel during the year also drove end users towards the motorhome, caravan, lodge and marine sectors, with leisure time and holidaying at home becoming more attractive. As a result, caravan and motorhome dealers had a buoyant summer and autumn and, D'Ammassa confirmed, could barely keep pace with handovers, especially in a socially-distanced environment.
"In general," he added, "these leisure sectors benefited from new consumers joining the markets, and towards the end of the year, they had sold out of many items, they had low stock levels and a scarcity of used units which were appreciating in value."
In terms of other sectors in the DF Capital portfolio, D'Ammassa stressed that agriculture seemed stable enough, with farmers still buying machinery and operating during lockdown. Commercial dealers also saw an upside with an increase in the number of smaller vehicles sold to cover different delivery methods. The trend for electric fleets also continued rising, although this was due to the change in culture rather than the pandemic.
Defaults downward
He added: "Despite all the uncertainties and headwinds, we are delighted with how we closed 2020. We have a growing loan book, a proven capability to raise deposits and carry no pandemic-related arrears or losses into 2021. In fact our arrears position was some four times better at the end of 2020 than at the start – down from 0.8% to 0.2%."
Although the company has UK-wide coverage, D'Ammassa is proud of DF Capital's Manchester-based origins. As the CEO of one of the new-style challenger banks he brings with it the corporate ambition to "give something back to the community". As a result, partaking in charity giving is a significant part of the company's ethos.
Just before the end of 2020, DF Capital employees signed up to cover the 3,187km (1,980 miles) by either walking, running, dancing or cycling (virtually) between its Manchester office and Lapland in time for Christmas to support the Wood Street Mission.
By February 2021 D'Ammassa was able to report that DF Capital was donating a total of £5,500 to the Mission as a result of its employees' fundraising efforts over the past year. He stressed: "The last 12 months have been very challenging for everyone and have made us more aware than ever how important it is to support those less fortunate than us in our local community.
"I'm proud of the DF Capital team for the generosity of their time and the donations received to raise a significant amount of money for a crucial charity in Manchester. It's also been fun for us taking part in the events and they have been a great way of pulling everyone together for a common goal during these more challenging times of remote working."
Looking forward, D'Ammassa forecasts that DF Capital will develop its product range in the short term – including perhaps retail finance and invoice discounting. He also hasn't ruled out partnerships or the pursuit of inorganic opportunities as a route to accelerate the business' product development ambitions.
With no legacy pre-pandemic baggage inherited, DF Capital, which has already achieved some £1 billion in cumulative lending, has sufficient capital now to grow its loan book beyond £500 million, and has a growing complement of nearly 100 staff, is most likely, under the vastly experienced hand of Carl D'Ammassa, to be one of the first asset lenders to lead the industry into a bright post-Covid future.