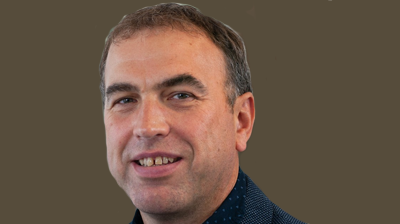 It is both a turbulent and exciting time in the asset finance services industry. Though companies face heightened competition from digitally-native disruptors, the shifting attitudes of consumers and the continual emergence of new fintech technologies. Alan Newman, Business Development Director at Paragon Customer Communications, explains why this significant and widespread change presents real opportunities.
One of the key changes in asset finance is how evolving client demands have driven the rapid acceleration of digital transformation. Not only do today's technology-astute consumers require a multi-channel market; success in that marketplace is now less influenced by price and more on delivering informative, relevant and timely engagement. Digital transformation has therefore become increasingly necessary to implement effective customer communications and customer experience (CX) programmes.
In the new era of flexible funding, client communications will be critical in the asset finance industry. Leading players in banking and financial services in particular are placing a stronger emphasis on delivering flexible ways to finance assets via a range of purchase, lease and hiring options. This is designed to allow business to manage capital outlay and optimise cashflow, whether that is for operational machinery, commercial vehicles or even technology equipment finance.
To gain new customers and maintain loyalty, organisations will need to utilise a growing array of communication channels to meet the demands of clients who require access to content on their terms. What's more, asset finance providers – particularly those operating within financial services and investment industries – must also consider the technologies that can facilitate the necessary speed of engagement to deliver market leading CX.
Placing digital technology at the face of the transactional exchange
To deliver enhanced CX, many asset finance companies are seeking to take advantage of new opportunities and technological innovations. the better use of integrated, automated workflow tools can not only increase efficiency and reduce costs for asset finance providers, but also satisfy the needs of all consumers who are seeking a seamless multi-channel customer journey centred on timely, highly tailored communications in the digital age.
Though the trend here is increasingly towards the digital, for example, email, SMS, app notification and social media, there is still a cohort of consumers, especially from the older demographic, whose preference is for paper-based communications.
Technological innovation has already enabled many brands in the asset finance management industry. For example, the use of e-signature technology holds the promise of eliminating the customer drop-off and abandonment rates related to paper-based processes, helping organisations gain significant increases in process efficiencies and facilitating enhanced end-to-end digital processes for clients.
Indeed, according to Adobe Systems, more than one-third of business leaders who rely on hand-written signatures say they have problems with agreements that are missing signatures, initials or dates, or that have been signed by the wrong person. While nearly half (46%) aren't sure they have copies of all signed agreements, and 51% say they have problems with documents that are misfiled or lost.
Such is the impact of such innovations that research has shown an increase in process efficiency of around 40% across personal banking onboarding. While digital signatures have also been shown to enhance security, global acceptance, legal compliance, and lead to improved efficiency and better customer service – a key factor in today's increasingly competitive marketplace.
Automation of this nature can help drive accuracy and speed across many functions, while reducing execution costs.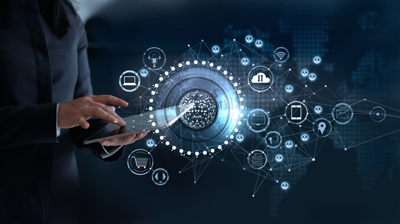 A new approach
This is particularly pertinent for large, multinational asset finance organisations, such as traditional banks, particularly in commercial lending. While such businesses often seek to invest in customer-facing systems that provide an enhanced interface that consumers see during the transactional exchange, it is done so at the expense of the systems that operate the core of their business.
This often results in a layer of technology being applied to an assortment of long-established legacy systems, which are often left straining under the pressures of increased demand, excessive costs, and growing competition from tech-savvy fintechs.
In order to deliver enhanced CX and keep pace with change, asset finance companies need to develop a cohesive eco-system of modern client communications technology. Increasingly, this means adopting a single, centralised, customer communications management delivery model – an approach we cann OnePlatform.
Such platforms provide a delivery infrastructure that truly supports frictionless customer communications across a multitude of traditional and digital channels, while enabling asset finance companies to keep pace with changes in client behaviour and regulations, as well as take advantage of new opportunities.
Centralised solutions have the capabilities to support heavily data-rich CX tactics by consolidating multiple data sources into a single system, integrated with legacy technologies and systems, to remove layers of complexity. This enables enterprises to push out the old and bring in the new in their bid to accelerate digital transformation.
In the case of financial institutions, which are often entrenched in complex "legacy" service models and IT infrastructures, adding an integration layer of this type delivers the cohesive benefits without touching the legacy systems, which can be especially beneficial when considering the pace of transformation.
Additionally, with regulators changing the rules in asset finance more than in other sectors, modern communications technologies provide the speed of response companies need to stay ahead of regulatory action.
* Alan Newman (pictured) is business development director at Paragon Customer Communications. He has over 20 years of experience, working with leading asset finance and financial services organisations on all aspects of their customer communications, providing solutions to improve customer journeys. Paragon Customer Communications a leading provider of omnichannel services for marketing, transactional, operational and workplace solutions. It provides customer communications services through three key service lines: Customer experience and marketing; business process and transactional; and digital customer experience.