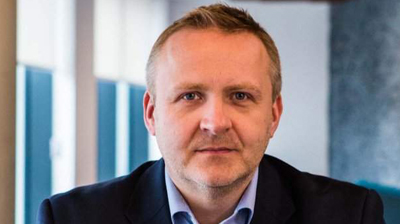 MotoNovo Finance managing director Karl Werner has become the latest business leader to join the Automotive 30% Club, the voluntary network of managing directors and CEOs from UK based automotive manufacturing, retailing and supplier companies. In joining the senior executives who are members, Werner said he was signalling his commitment to supporting and encouraging diversity and inclusion across the business and to promoting the value of such an approach.
"Having worked in automotive retailing and motor finance all my working life, I'm hugely pleased that one of my first actions as managing director of MotoNovo is to join the Automotive 30% Club. This is an organisation that not only truly understands our market but also provides inspirational leadership and energy that will make a positive difference to our industry. I eagerly look forward to playing an active part to ensure I meet the objectives of the Club," Werner explained.
The Automotive 30% Club was founded by Julia Muir to encourage inclusive leadership and achieve a better gender balance within the automotive industry. A central aim is to see at least 30% of key leadership positions in member organisations filled with women from diverse backgrounds by 2030 through a "30 by 30" strategy.
Welcoming Werner to the Club, Muir said: "It's my pleasure to announce that Karl Werner MD of MotoNovo Finance Ltd, one of the largest lenders in the UK used car finance market, has joined the Automotive 30% Club and becomes our third member from the finance and leasing part of the sector. It is evident that MotoNovo has already made great progress in terms of female representation and so will be a valuable voice in the Club, and we will be able to support them further on their journey to wider diversity and inclusion. "
As part of his commitment to the Automotive 30% Club, Werner has nominated Debbie McKay, who is head of motor major accounts at MotoNovo Finance as the business's "30 by 30" strategy leader. Working alongside the leadership team and other colleagues, McKay will be responsible for implementing a "30 by 30" strategy and supporting metrics within the business, building upon the positive steps that have already been undertaken.
More details about the Automotive 30% Club available here: https://www.automotive30club.co.uk/about