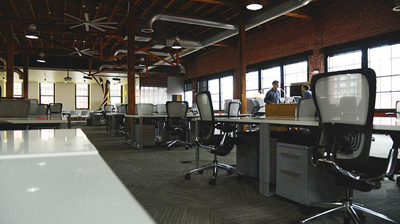 DLL has published The New Office Blueprint, a whitepaper examining the historical significance of the office, the impact of pandemic-induced work and how businesses can best leverage a physical office moving forward. The global financial solutions provider it has combined objective market research with insights gained from says that working with office equipment manufacturers and dealers around the globe to explore what is expected of the new office environment.
The pandemic drove a fundamental shift in employees' expectations and requirements for their working environment. As organizations evaluate their go-forward office strategy, it is evident that employees will expect the office environment to embrace the "human-centric" approach.
The whitepaper argues that in a hybrid work environment, it is imperative that employees have the latest office equipment and technology available at home and in the office. This includes laptops, multi-function printers, pro audio-visual equipment, secondary monitors, lighting for optimal productivity, docking stations and more.
Arming employees with these types of office supplies is essential to their productivity and success no matter where they are working from, coupled with the means for employees to purchase additional technology as needed for their remote working space. Even within the office, providing the right meeting solutions such as videoconferencing room systems and digital displays in meeting spaces is crucial for the creation of an inclusive experience for all employees, regardless of work location. The New Office Blueprint is here.