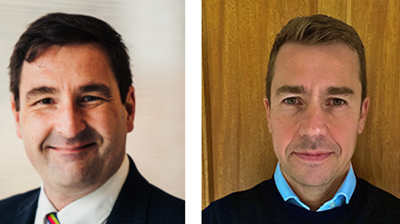 Sustainability is a key differentiator for the two political parties as they start to prepare for the UK general election agenda expected either May or November 2024. The decisions being made for the election may impact the pace of transition to green assets. Some announcements drive real change – others won't. Interpreting the messages correctly has major implications for both auto and equipment finance providers in the UK Asset Finance Connect community.
This session will bring finance providers up to date with the latest announcements by both parties; help finance lenders understand the real emerging differences between Labour and Tory policies; and understand what this means for the commercial decisions they are making now.
Professor David Greenwood, director of industrial engagement, WMG (Warwick Manufacturing Group), CEO of the High Value Manufacturing Catapult at WMG
Richard Jones, managing director, Motonovo Finance and former chair of the FLA
It will address topics like Rachel Reeves, Shadow Chancellor's announcement of new curbs on Labour's plan to invest in new low-carbon energy production by pledging that every £1 invested by the party's proposed "national wealth fund" will have to attract at least £3 of private sector investment. Also an update on Kemi Badenoch, secretary of state for business and trade's promise to introduce an industrial plan for automotive and aerospace focused on environment.
Starting with an address by Professor Greenwood followed by a panel discussion including auto and equipment finance leaders including Richard Jones, managing director of Motonovo; this important session will address the following:
Auto and equipment: political parties attitudes to sustainability - what should finance companies expect and what do finance companies need from UK Government to help power the transition to green?
Equipment: opportunities from the emerging green supply chain - private equity companies have left a gap in funding which may provide opportunities for asset and equipment finance.
Auto: Beyond BIK: social leasing could reduce negative social impact from the green transition. The next battleground in the green transition will focus on used BEV finance. Will the Chinese come to dominate the EV market?
For more information and to book tickets at the early bird rate, visit the Asset Finance Connect Autumn 2023 Conference website.

Kindly supported by
| | | | |
| --- | --- | --- | --- |
| | | | |
| Headline Sponsor | Platinum Sponsor | Gold Sponsor | Silver Sponsor |
| | | | |
| Silver Sponsor | Silver Sponsor | Silver Sponsor | Fintech Innovator Sponsor |
| | | | |
| Registration & Refreshment Sponsor | Sponsor | Sponsor | Exhibitor |
| | | | |
| Legal Partner | | | |
Corporate Members