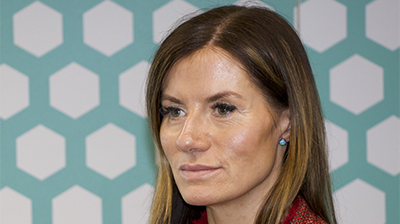 Professor Karen Elliott, a member of Innovate Finance's Fintech Powerlist, is joining Asset Finance Connect's panel of auto finance professionals at the AFC Conference in London on 29th November.
The session, which will be moderated by David Betteley, Content Leader at Asset Finance Connect and Wayne Gibbard, Partner at Shoosmiths will discuss concerns of finance providers about the rising costs of regulation and likely next steps of the FCA after this July's implementation of Consumer Duty, as they start to act on areas of specific concerns including DIC commission payments and gap insurance.
Primary research from Asset Finance Connect
Asset Finance Connect research suggests that concerns over the increasing cost of compliance are at an all-time high, as the full impact of Consumer Duty on the auto and equipment finance industry become clear.
"When first proposed, the Consumer Duty was seen as a slightly fluffy, kumbaya effort that would replace the existing requirement to treat customers fairly. Not any more!" commented Helen Thomas, writer at the FT.
AFC survey conducted among banks, independents and captives has provided primary research on attitudes to the cost/ benefits of on-going legislative changes.
AFC's legal partners Shoosmiths will comment on the likely areas of focus post-implementation of Consumer Duty.
Professor Karen Elliott will talk about the opportunity costs and socio-economic impacts of regulation change. to deploy emerging technology to better balance the benefits and costs.
For more information and to book tickets, visit the Asset Finance Connect Autumn 2023 Conference website.

Kindly supported by
| | | | |
| --- | --- | --- | --- |
| | | | |
| Headline Sponsor | Platinum Sponsor | Gold Sponsor | Silver Sponsor |
| | | | |
| Silver Sponsor | Silver Sponsor | Silver Sponsor | Fintech Innovator Sponsor |
| | | | |
| Registration & Refreshment Sponsor | Sponsor | Sponsor | Exhibitor |
| | | | |
| Legal Partner | | | |
Corporate Members