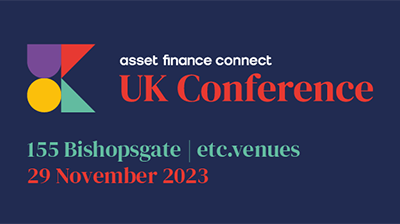 Panel discussion between finance providers and OEMS involved in vendor partnerships, joint venture and captive finance operations on how regulation, the growing importance of sustainability, and technology-driven change is affecting the choice between difference finance arrangements that is made by OEMs.
Expert panel includes PEAC Solutions, independent vendor finance providers who recently announced the extension of their partnership with Xerox for the provision of certain leasing and financial services programs to Xerox's network of independent dealers and resellers; Professor Paul Jennings who has recently retired from JCB Finance but previously managed the business. Lombard has a JV arrangement with Lombard. Paul currently works with Aston University in a role which focuses on servitization and sustainability; Karima Haji who has worked for both captives and OEMs in the commercial vehicle/car sector and is currently working with the OEM Scania and prior to that as technology director at Volvo Cars Financial Services; Vincenzo Scalzone, who is head of sales for technology, green and healthcare at vendor finance provider Societe Generale Equipment Finance; and a representative from Odessa (TBA) who have recently been gaining scale with planned implementations with a number of vendor finance providers.
This very eminent group of experts will be discussing:
The factors affecting the type of relationship which OEMs choose to use – from the control which comes over the brand from a direct captive arrangement to (for example) the reduction in regulatory risk which comes from selecting an external vendor finance partner.
The way in which sustainability considerations affect that selection – including (for example) how well vendor finance partners and/or captives are positioned to evolve circular economy solutions
How technology and (for example) the trend towards agency and direct to customer models are changing the focus for vendor finance technology
Expert Panel:
Steve Bolton, managing director, PEAC Solutions
Karima Haji, transformation director at Scania (Great Britain) Limited
Professor Paul Jennings, former head of JCB Finance (retired) and visiting professor at Aston University
Vincenzo Scalzone, head of sales, Societe Generale Equipment Finance
TBA, Odessa
For further details or to book a ticket, please click on the banner below.

Kindly supported by
| | | | |
| --- | --- | --- | --- |
| | | | |
| Headline Sponsor | Platinum Sponsor | Gold Sponsor | Silver Sponsor |
| | | | |
| Silver Sponsor | Silver Sponsor | Silver Sponsor | Fintech Innovator Sponsor |
| | | | |
| Registration & Refreshment Sponsor | Sponsor | Sponsor | Exhibitor |
| | | | |
| Legal Partner | | | |
Corporate Members