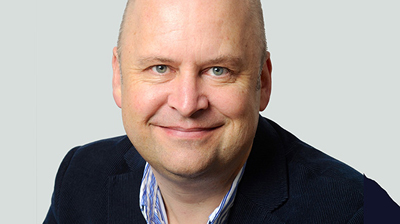 Asset Finance Connect's conference on November 29th in London is set to break attendance records with registrations for the event set to exceed 500 for the first time.
"We are delighted to see such a warm response to our ongoing series of conferences, which have managed to consistently grow year on year despite all the global and national challenges of recent years – which have included in 2019 a snap General Election called at the last minute on our conference day (thanks Boris!), COVID-19 in 2020 and then a run of train strikes planned and then unplanned to coincide in 2022." Said Edward Peck, founder.
The Autumn 2023 conference will have no less than three Professors speaking at the event: Professor David Greenwood from Warwick University; Professor Karen Elliott, from Birmingham University and the industry's own Professor Paul Jennings from Aston. we also have three chairs of the FLA (one current and two ex-chairs): the new chair John Phillipou from Paragon Bank; Richard Jones from Motonovo and AFC's own David Betteley. And we have three fantastic workshops including our auto decisioning workshop which will focus on next generation credit decisioning, which has 55 participants (also our largest ever workshop); our BrokerZone workshop which will contain a private and a public session for existing broker members and prospective members respectively; and our Next Gen workshop produced in association with the Leasing Foundation which will focus on diversity and inclusion.
Asset Finance Connect's conference focusses on three discrete communities within the wider industry – our auto finance community, led by David Betteley will focus on increased concerns about the impact of Consumer Duty; our asset finance community, led by Stephen Bassett which will focus on economic outlook and the outlook for 2024, on the increasing concern around the impact and cost of compliance for lenders mostly focused on unregulated business, and the use of technology to organise and manage the interaction between lenders and brokers better; and our equipment (vendor) finance community which will focus on how sustainability and the trend towards direct to customer platforms is changing the decision by OEMs between captive, joint venture and vendor finance partnerships.
At the conference we will be announcing the 30 under 30 award winners – a well established and very successful project run by the Leasing Foundation which we are pleased to support.
Spaces for the conference are beginning to be in short supply – but are still available. Click on the banner below to register.

Kindly supported by
| | | | |
| --- | --- | --- | --- |
| | | | |
| Headline Sponsor | Platinum Sponsor | Gold Sponsor | Silver Sponsor |
| | | | |
| Silver Sponsor | Silver Sponsor | Silver Sponsor | Fintech Innovator Sponsor |
| | | | |
| Registration & Refreshment Sponsor | Sponsor | Sponsor | Sponsor |
| | | | |
| Exhibitor | Legal Partner | | |
Corporate Members