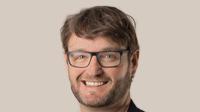 Sofico has enhanced its Miles software system for automotive finance, leasing, fleet and mobility management with a next generation services platform based around cloud technology.
It will form the backbone of an array of new services, including mobility and connected-car capability and mobile and web front ends, paving the way for future developments in machine learning and artificial intelligence.
As part of the new platform, Sofico offers a driver companion app that provides a range of location-based features for on-the-move users, including service reminders, online booking, incident reporting, details of leasing contracts, mileage forecasts and end-of-contract handovers.
The app, available on Apple or Android devices, is a white label solution, which can be branded for any company as well as tailored to meet specific client needs.
Sofico is also preparing a new generation of customizable and brandable web portals for fleet customers.
A key benefit of the new cloud-based platform is increased processing speed, as it can manage data in near real-time to support detailed data analysis by customers.
Possible applications include driver or fleet profiling and integration of vehicle telematics data.
Sofico chief technology officer Piet Maes said: "Although Miles is the world's leading hybrid fleet and retail contract management system, the mobility ecosystem is being disrupted rapidly and we need to continually run to keep ahead.
"Our clients need quicker time-to-market for new service offerings, with access to faster processing, large amounts of data and business intelligence upon which they can take better informed business decisions, across a variety of different channels and delivered through the cloud."