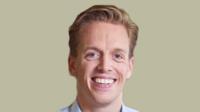 ABN AMRO has launched the first version of its developer portal to establish closer partnerships with external providers and power a new range of digital services.
It is the first major bank in the Netherlands to provide access to a developer portal and specifically ask external companies to become partners in its innovations.
A series of commercial APIs (Application Programming Interfaces) will be used by partners to develop new finance products and services.
The developer portal provides everything that external developers need to use the bank's APIs effectively and productively.
Initially, the site will provide a number of APIs for commercial clients and basic functionalities.
APIs will include:
Tikkie: Generate simple payment requests that can be shared via SMS, Whatsapp, Facebook or any other channel. Developers can use the API to do this from their own applications. It is compatible with all banks and the payments are credited to accounts immediately.
Corporate Accounts: Retrieve transaction details and real-time balance sheet data for commercial ABN AMRO clients, to present valuable information and simplify reconciliation.
Corporate Payments: Carry out secure money transfers that have been approved by an ABN AMRO commercial client, to create new payment experiences.
Batch Payments: Initiating multiple payment orders at once for a commercial ABN AMRO client. The client approves the payments in a matter of minutes through the client's bank channel.
The move is part of ABN AMRO's preparations for the European Payment Services Directive 2 (PSD2) laws, which – starting in 2018 – will allow regulated third parties to access the checking accounts of clients that have granted permission.
The API platform was subjected to extensive testing during a 48-hour hackathon called Beyond Banking.
Koen Adolfs, product owner of open banking, ABN AMRO, said: "Our goal is to give clients control of their finances and put them in a position to make the best decisions in their particular situation, by developing products and services that are simple, fast and personalised. Besides pursuing its own innovations, the bank will accelerate the process by working with creative external developers and business owners to explore the future of banking."