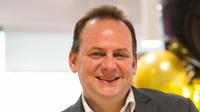 Dealer-driven classified car sales service findandfundmycar.com has gone live, backed by a multi-million pound marketing programme.
The brand will be led by business head Phil Morgan, who was part of the team that established GoCompare as a leading name in the UK market.
He will direct a campaign across satellite and terrestrial TV, radio and external marketing throughout the UK.
Morgan said: "With every penny being reinvested into the new service, findandfundmycar.com can become the alternative online classified service that so many dealers have told us they want.
"At the same time as promoting cars, we are promoting dealer finance; the message to car buyers is very clear; for finance and cars, the dealer is the place to go."
The business launches with 75,000 cars from more than 1,600 dealers, and Morgan expects this number to grow rapidly.
Morgan added: "The co-operative principle of findandfindmycar.com, where every dealer pays the same amount, where cars are ranked by price and where we make no money from the advertising is a ground-breaker; the interest has been huge.
"Today's live date will act as a switching point. As dealers see the brand and recognise how it typically creates value and cuts advertising costs, we expect to see a steady growth in consumer activity and dealer support."
The website is backed by MotoNovo Finance, part of WesBank, South Africa's largest financer of cars, which is part of FirstRand Bank.
Last year, First Rand Bank agreed a £1.1 billion ($1.3 billion) takeover of British challenger bank Aldermore Group.