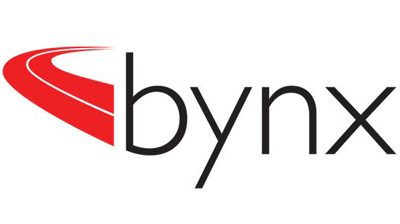 Vehicle and asset management software company Bynx is rebranding as it adapts to fundamental changes in the automotive and transport industry.
The rebranding touches every part of the company, from its logo and website to product names, in response to growing demand for wide-ranging mobility solutions, such as car sharing and subscription services.
As part of the change, all products will now be branded Bynx, replacing bynxFLEET, bynxNET, bynxMOBILE and bynxSERVICES.
This provides a single product covering all aspects of mobility.
Bynx launched its suite of automotive software for vehicle leasing, fleet management and vehicle rental companies 30 years ago and now manages more than 1 million vehicles globally.
It offers modules for every aspect of the mobility sector including vehicle leasing and finance, fleet management as a service, short-term daily rental, passenger transportation services and mobility as a service (also known as MaaS or TaaS).
It is available on a multi-market, multi-currency and multi-language basis, with customer branded web portals also offered.
A spokesman for Bynx said: "The automotive and transport industries are changing, with new initiatives creating a world of opportunity for our sector.
"A new mobility mix, which includes traditional vehicle leasing and finance, fleet management services and short-term rental now also includes 'usership' models rather than 'ownership'.
"For example, initiatives including Mobility as a Service (MaaS), car sharing and passenger transport services such as ride hailing, are all making inroads.
"Our new branding reinforces our commitment to continually embrace change and the opportunity this brings, to evolve to meet the needs of our customers, their customers and markets – in all areas of the world – as their businesses and markets progress."