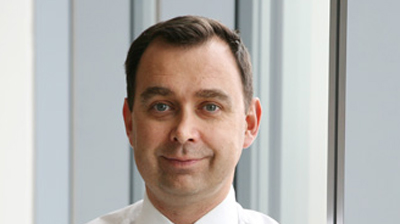 Barclays has launched free mobile invoicing within its Barclays Mobile Banking app in the latest shift to digital services by high street banks.
The move is aimed at helping hundreds of thousands of small business owners to create and send invoices on the move.
The bank's research found that administration related to invoicing is costing small businesses on average £2,000 a year, while 32% of owners surveyed said they have to work at weekends due to a backlog of paperwork. A quarter still issue paper invoices.
The free invoicing service, called Barclays Invoicing, is available on both iOS and Android devices and includes features to track and manage invoices, check when payments are due and when they are made. SMEs can also reconcile invoices within the app.
Customers must have a Barclays business current account to use Barclays Mobile Banking.
Ian Rand, CEO of Barclays Business Banking, said: "We're proud to be the first high street bank to launch free mobile invoicing for our small business clients within our app.
"We know that many business owners aren't confined to an office. With long hours spent out and about seeing clients, they often find themselves sorting invoices manually when returning home in the evenings or at the weekend.
"By introducing invoicing within their regular banking app, our clients can keep track of everything in one place. We're helping to save them time, and speed up the payment cycle, with just a few simple taps on their phone."
Research was conducted by Opinium Research during April 2018 amongst 250 sole traders and micro business owners.
The launch comes in the same week that UK bank NatWest, part of the Royal Bank of Scotland, announced the launch of a new smartphone-based account for small businesses called Mettle.
The banking service is currently at the pilot stage and customers will need to request a download link direct from Mettle. Customers will then work closely with the Mettle team to influence how the product will develop.
Alison Rose, chief executive of commercial and private banking at NatWest, said: "With a constantly evolving banking and technology landscape, we know we need to adapt in order to offer new customer-focused solutions.
"The premise for Mettle lets our customers focus on 'forward-looking' finances, combining technology and proactive insights so SMEs can make better decisions and run their businesses more successfully."