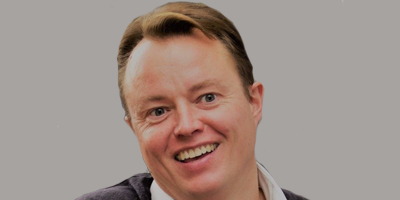 A beauty salon in Kent, UK, is one of the first businesses to successfully source a small business loan using Open Banking data.
The company, which hasn't been named, sourced £10,000 via Funding Options, the loan comparison marketplace for small business lending, with the process taking less than 90 minutes from application to approval.
Open banking is a general term that describes two pieces of regulation; The Competition and Market Authority's 'Open Banking Remedy' and the European Second Payment Services Directive (PSD2). It requires banks to provide access to current account data to third-parties, if customers give their consent.
Through open Application Programming Interfaces, banks can share data with third parties in a secure manner, without customers having to make their usernames and passwords public.
Funding Options was able to 'fast track' credit approvals after the salon allowed it to see its historic banking records electronically.
The funding provider, which works with a panel of finance providers, gathers up to 40 data points to detect how a small business is performing and its likelihood to default based on factors including current account performance, cash flow and behaviours.
A key benefit of this approach is that small businesses that may have been previously refused credit with traditional lenders can now access alternative funding.
Conrad Ford, founder and CEO of Funding Options, said: "The announcement is a first for us and another step forward in the fintech and small business communities as Open Banking data starts to make a real difference at the grass roots level to UK business.
"Every business is individual but the process of accessing finance until now has been standardised; a perennial absurdity is that SMEs end up scanning their paper bank statements, only for the data to be manually re-entered into the underwriting systems of modern online lenders.
"Now businesses can access a thriving market of alternative lenders ready to deliver much-needed funding for the SME community while driving forward the UK economy as a whole."
Funding Options was one of the first companies to be authorized for access to live Open Banking data as an Account Information Service Provider (AISP), under PSD2.
The live use of Open Banking data to enable comparison of SME financial services builds on research and development work by Funding Options in its winning entry for Phase 1 of Nesta's Open Up Challenge - a prize fund backing next-generation financial technology for small businesses – as well current work by Funding Options in Phase2 of the Open Up Challenge, which is currently in progress.
Read more - Why open banking creates a new landscape for asset finance