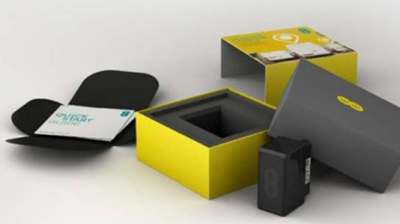 EE, part of BT Group, one of the world's biggest communications companies, is targeting millions of UK SMEs with a new connected car service that goes live this week.
EE Auto Mate uses a plug-in telematics device combined with the BT Group's 'big data' analysis capabilities to provide automated, cost-effective insights to companies about vehicle use and performance.
The EE Auto Mate device plugs into a vehicle's diagnostics port. Once installed, it collects a vast array of telematics data and a range of diagnostics information.
Information is then transmitted to the Auto Mate service for analysis, before being fed back through separate customer portals to fleet managers and drivers via a smartphone app or online.
The system can track location, driver behaviour, such as speeding or harsh braking, fuel economy and safety alerts; built-in sensors detect if the vehicle has been involved in an accident, then it will automatically alert the SME owners of the vehicle.
EE is also planning a future enhancement to this service where the emergency services will be contacted automatically in the event of an incident.
The system will send alerts when a vehicle is due for a service or MOT and provide reminders if road tax needs renewing. It can also provide automated mileage reports for drivers.
The telematics market is a crowded and competitive industry sector, with numerous players ranging from leasing companies to stand-alone telematics providers vying for fleet business, but executives behind EE Auto Mate believe it has a unique proposition designed specifically for SMEs.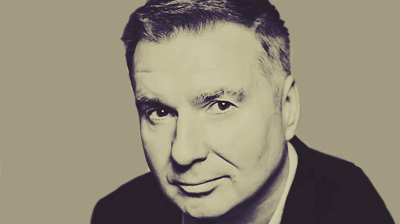 This includes the way data is analysed and presented to clients, according to Colin Shillito (pictured), head of business development, IoT Automotive, for BT.
In addition, a key component is the supplier eco-system that supports EE Auto Mate.
For example, in future, SMEs should be able to use their vehicle data to secure reductions from suppliers.
Shillito said: "Customers can access an eco-system of services, based around the data they gather.
"The discussion about connected vehicle services tends to be focused on fuel savings, but for SMEs this isn't necessarily their biggest issue. We have spent three years looking at the market to understand it and build a proposition that customers want."
The service highlights the disruption facing the automotive sector as vehicles become increasingly connected, attracting suppliers that are specialists in service provision and data, compared to the specialist car and van manufacturing knowledge of the OEMs.
EE Auto Mate was developed within the connected vehicle group of BT Enterprise, the B2B division of the communications giant which also oversees its Internet of Things strategy.
A centre of excellence has been created, initially focusing on solutions for the retail, logistics and transport sectors.
It has built the IoT Foundation Platform, which uses big data analytics to help its business customers harness raw data from IoT connected devices and translate this into a form which can be used to underpin business decisions, such as the fleet specific offering provided by EE Auto Mate.
Past innovations include the development of telematics-based insurance services for young drivers.
With market of millions of UK SMEs, it is looking for potential distribution partners in addition to its own network of nearly 3,000 B2B salespeople and 620 shops, including 60 specialist B2B centres.
Shillito added: "This is really appealing to the company with a small fleet where the managing director has the headache of dealing with all the vehicles.
"We are working with partners on developing this service and have some great ideas that we will introduce when they become relevant to the SME market.
"In developing the services, we are focusing on partnering with start-ups to harness their innovations and different approaches to solving business problems.
"It can be the Amazon of the car world, offering a wide range of services. The key is the user experience."
EE Auto Mate costs £11 per month, per vehicle, with a £49 up-front charge per device, as part of a 24-month offer.
In addition to vehicle tracking, BT Enterprise also offers a broader asset tracking service, called BT Trace.
Chris Sims, managing director of strategy, marketing and digital for BT Enterprise, said: "EE Auto Mate forms part of our plan to create faster, safer, smarter businesses - underpinned by the Internet of Things and the best fixed and mobile network in the UK.
"We're helping SMEs improve their bottom line performance by harnessing and interpreting fleet data, empowering them to make better decisions about their business.
"We believe that companies such as couriers, hauliers, estate agents, plumbers and electricians will find the service really appealing."
BT Group had revenue of £24 billion for the year to the end of March 2018, with pre-tax profits of £2.6 billion.