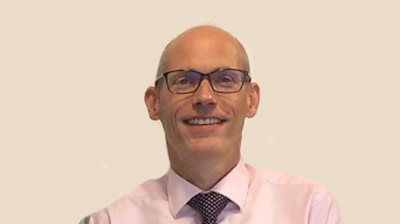 BNP Paribas Personal Finance has agreed a new partnership with finance software platform DealTrak.
The platform has access to 1,100 UK dealerships and is used to send 3.6 million proposals each year.
BNP Paribas Personal Finance officially launched its range of car finance and leasing products in the UK in November last year, with a portfolio which includes hire purchase, personal contract purchase, personal contract hire and personal loans.
Dealers and brokers on the DealTrak system will be able to obtain lending proposals and decisions from the finance provider. The integration also includes value added products and a process to manage negative equity compliantly and efficiently.
BNP Paribas Personal Finance managing director of motor finance Andrew Brameld (pictured) said: "BNP Paribas Personal Finance is already established globally as a significant provider in motor finance and we want to use our entry into the UK market to drive significant growth for our business.
"The volume of traffic through the DealTrak platform represented potential transactions totalling £9.6 billion last year, and in order to achieve our aims – and tap into the £32 billion UK car finance sector – it made business sense to partner with an F&I specialist with DealTrak's expertise."
The consumer finance provider, part of global bank BNP Paribas, currently works with more than 1,800 car dealers in 11 countries, as well as providing finance through partnerships with 16 manufacturers.
DealTrak commercial director Ian Tinker said: "The entry of BNP Paribas Personal Finance into the prime motor finance space is an exciting and significant event for our industry. We are delighted the team has identified DealTrak to be a key platform to provide access to many of the country's largest dealer groups.
"As a lender-agnostic platform, it's the decision of DealTrak's customers when it comes to which partners they work with. Given this integration provides an opportunity to collaborate with a new, vibrant and exciting lender supported by a function-rich integration, we expect take-up to be significant."
BNP Paribas Personal Finance has also agreed partnerships with a range of other providers, including iVendi and White Clarke Group.