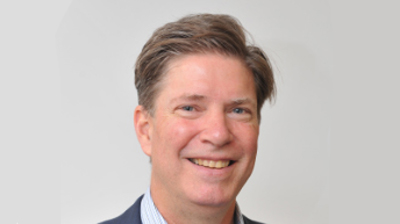 Ethical banking organisation Charity Bank has announced a new partnership with financial software provider Apak Group to implement its Aurius platform.
The system will replace Charity Bank's legacy core banking system and will go live before the end of 2019.
Aurius is a banking platform that also manages online applications for accounts and provides an in-built workflow management system to streamline processes.
Edward Siegel (pictured), chief executive of Charity Bank, said: "Following our selection of Apak Group, we are very pleased to commit to implementing the Aurius platform.
"Our experience of working with Apak over the past few months has only served to confirm our initial decision that Apak will make an excellent long-term partner and that Aurius is a perfect fit for specialist banking organisations like Charity Bank."
Charity Bank offers financial services to a variety UK organisations and charities working to drive positive social change. It has provided nearly 1,000 loans worth more than £270 million to housing, education, social care, community and other social purpose organisations.
James Powell, executive vice-president at Apak Group, said: "We know that Aurius, combined with Apak's decades of experience, will meet Charity Bank's need for a flexible, future-proof and efficient platform on which to build their business. We look forward to a long and successful relationship with the bank as we support them with their ambitious growth plans."