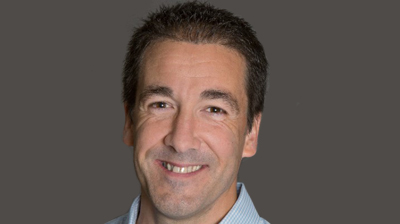 Funding Options, the marketplace for business finance, has partnered with open accounting experts Validis to improve services for applicants and speed up access to finance.
The partnership will reduce data preparation times and minimise expenses when accessing external funding.
Validis extraction technology automatically standardises customer accounting data to minimise manual processes.
Funding Options will combine data from Validis with information from other sources, such as open banking and bureau data, to provide support for back office functions, helping to automate decision making and identify areas of risk.
Simon Cureton (pictured), chief executive officer of Funding Options, said: "Crafting a seamless lending journey for our customers is one of our core values. By working with our strategic partner, Validis, we are committing to building the most efficient platform possible, connecting our clients with the right products and services. I'm excited to digitise a crucial part of the lending application process and look forward to helping businesses across the UK together."
Funding Options is a growing marketplace for business finance, helping businesses in the UK and the Netherlands to compare offers from a panel of 70 active lenders; it processes more than £100 million in finance each year.
Nik Haidar, UK general manager of Validis, said: "We're excited to sign this partnership with Funding Options and help improve lending outcomes for UK businesses. Funding Options are racing ahead with their vision to make funding accessible, fair and easy, and that is a journey we are keen to support.
"As financial services become increasingly digital, making sure all aspects of the lending journey are as efficient as possible is a crucial step. Joining the Funding Options lending ecosystem brings together best in class technology that will help businesses get access to the finance they need to scale their efforts."