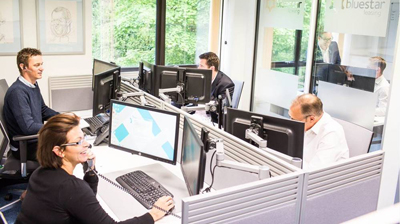 Asset finance and commercial loans provider Bluestar Leasing has invested in a suite of managed IT services and cyber security solutions to drive business growth.
The UK-based company provides financing for innovative sectors including drones and digital marketing, and plans to expand its offering through new partnerships with IT companies.
Bluestar Leasing worked with technology partner OGL Computer to update its IT support and introduce Carbon Black, an anti-virus software system from CyberGuard technologies, to manage security risks.
Bluestar Leasing's director Marcus Gregory said: "Within this industry it's hugely important to invest in cyber security due to the sheer volume of customer data, and the type of data held.
"Carbon Black inspects files and identifies threats by analysing previous users' behaviour, offering much more protection than we previously had."
CyberGuard Technologies is an independent arm of OGL Computer Services Group.
Colin Dennis, technical operations manager of CyberGuard Technologies, said: "Financial firms are a huge target for cyber criminals, so it's no surprise more are seeking guidance from trusted cyber security providers."