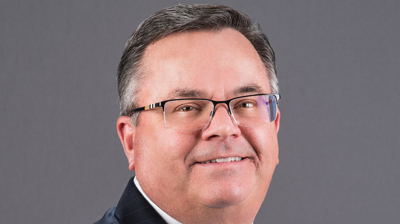 Meridian Equipment Finance (Meridian) has announced its decision to integrate a new software platform to provide complete front- and back-end management of its equipment finance portfolio.
The platform in question is ASPIRE, from LTi Technology Solutions which provides equipment finance software solutions to streamline the lease and loan transaction lifecycle and scale up the customer's business.
As ever, it remains critical to keep up with the latest technology in the industry, especially given how companies taking the pandemic as an opportunity to invest in digitalization are speculated to come out the other side ahead of the competition. This is the reason that Meridian gave for upgrading its technology to a cloud-based ecosystem such as ASPIRE.
Initially LTi performed multiple demonstrations of the platform's capabilities and following a number of security and compliance risk assessments, the decision was made. However, the two companies have maintained a long-standing business relationship for the past 20 years, offering LTi unique insight into how Meridian wished to achieve its business goals using upgraded technology.
Joe Pucci (pictured above), president of Meridian Equipment Finance, explained: "Working with LTi for the past 20 years has been nothing but positive. We're pleased to continue our partnership with LTi as MEF continues to grow, knowing we can trust their ever-upgrading and innovative solutions. Using ASPIRE is just one of the ways our partnership helps us improve MEF's customer experience."
Established in 2020 as a subsidiary of Meridian Bank, Meridian Equipment Finance offers a range of commercial equipment finance solutions to vendors, brokers, portfolio partners and end-user customers.
ASPIRE's full range of automation and productivity tools such as e-signatures, portals and modules are hoped to accelerate Meridian's growth and increase its success in the equipment finance market channels.
Randy Haug, executive vice president and co-founder of LTi, added: "LTi is very excited to continue our long-term partnership with Meridian. We will be collaborating to leverage our strong joint skills to configure a solution that delivers a high level of service to them and their client partners. This will give them an advantage in the markets they serve."