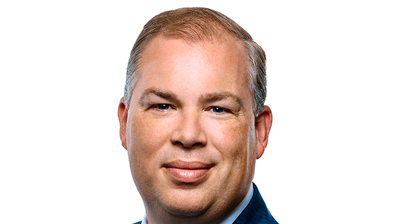 Middle market (MM) and small businesses (SB) based in the US are waking up to the value of technology investment, facilitating remote work and maintaining a tech-savvy workforce to make it all happen, says a new survey from CIT Group.
According to the survey, some 89% of SBs and 97% of MMs remained open when the pandemic hit, albeit often in a limited capacity with reduced hours, or a reduced workforce as found by 47% of SBs and 62% of MMs.
In addition, 61% of MMs in 2020 strongly agree that continuous technological investment is a business need compared to 47% in 2019. This sentiment is mirrored with SBs, where 81% agree technological investment is an ongoing business requirement.
David Harnisch (pictured above), president of CIT's commercial finance division, explained: "The resiliency and flexibility that technology can deliver to midsized and small businesses has been proven convincingly by the COVID-19 outbreak. These survey results further demonstrate that business leaders have taken that lesson to heart and are focused on making technology a fundamental part of their 'tomorrow thinking'."
The survey also revealed that some 68% of SBs and 94% of MMs wished they had invested more in technology over the past 12 months, with 76% of MM executives believing that investments in technology would have helped their company fare better during the pandemic. For SBs, 46% felt similarly.
Determined not to underplay the value of technology in the business world going forward, the majority of SME executives - 79% of SB and 92% of MM executives – saying technology is key to their survival.
With the level of investment forecast to ramp up over the next 12 months, 84% of SBs and MMs combined explained they are planning to invest as much or more in their business compared to the past year.
However, finding the funds to move ahead with this investment may be a struggle for some businesses, which is shown by 15% of SB respondents planning to invest less in the coming year due to financial constraints resulting from the pandemic.
Ken Martin, managing director of CIT's small business solutions group, said: "Small businesses don't always have the financial resources that larger enterprises often enjoy. In cases where investments are imperative, borrowing or leasing may be the right solution to acquiring the technology needed to remain competitive."
A competitive advantage
Another result from the survey suggested that investments that ease the process of home working are now a clear priority for the majority of businesses. For example, 71% of MM executives and 31% of SB leaders plan to invest in technology that facilitates remote working over the next 12 months.
Denise Menelly, executive vice president and head of technology and operations at CIT, explained: "Reliable remote work capability is essential for today's businesses, large or small. It's not just a matter of convenience. Businesses that empower employees to work remotely have a clear competitive advantage over those who don't."
Taking this into account, 53% of SBs and 76% of MMs who can operate with remote employees plan to allow regular remote working on a permanent basis after the pandemic subsides.
Furthermore, 53% of MM executives strongly agree that having the ability to facilitate remote working would help them to grow their company, compared to 37% in 2019.
Formed in 1908, CIT Group is a financial holding company that operates a principal bank subsidiary, CIT Bank that operates in both the commercial and consumer banking segments. The company's commercial banking segment offers a range of commercial financing solutions, equipment and vendor financing, factoring, railcar financing, capital markets and asset management.