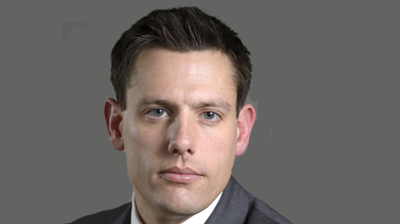 Asset finance companies will need to be "more comfortable being uncomfortable" as they adapt to change in a new economic environment, a panel of industry experts has warned.
Agility, flexibility, and innovation will be vital attributes within funders as they configure their offering to maintain its relevance in the post-pandemic world.
This does not mean change just for the sake of it, but the industry needs to be ready to "learn from everywhere and everyone", the panel heard during an International Asset Finance Network Online seminar, hosted by global asset finance solutions provider FIS.
The event was host to key industry experts who provided their view on how the market is changing.
The panel included:
Miles Rothbury, head of asset finance, HSBC UK
Ian Durston, head of commercial performance, global financial services, Jaguar Land Rover
David Ratnage, director of product management, commercial loan origination, FIS
David Woodroffe, VP, product management, risk, credit & lending, FIS (pictured above)
Miles Rothbury said: "We need to start acting like the businesses we are going to be, rather than the businesses we are now."
After the rapid deployment of technology during the pandemic, finance providers will need to adapt to the 'Zoom generation' with a mix of in-person and digital services that meet the varied needs of customers.
Rothbury added: "It is an opportunity at every stage to work with customers. I think everyone has found they have actually built closer personal relationships in a lot of ways; we are being data-led but with an overlay of relationships and face-to-face contact."
Ian Durston said technology has a valuable role to play in the auto finance journey as it can review a wealth of data to support decision-making, particularly when it comes to assessing broad definitions of vulnerability, so that personal service is enhanced with machine-led insights.
He said: "We are some way off robot-to-person interaction, but the near-term path is around using technology to gain insights around potential vulnerability. AI can consume and process large amounts of information, both structured and unstructured, such as sentiment analysis around calls.
"Vulnerability may not come up in a single interaction but using technology and AI we can sift through substantial amounts of information to build something up that supports better customer insight."
David Woodroffe from session sponsor FIS said: "You are building a picture that isn't just one interaction, because a single interaction could be misleading. What you are looking for is a picture across multiple data sources, including voice and video."
His view was echoed by FIS colleague David Ratnage, who added: "Technology and data analysis provides insights to enrich the relationship and knowledge of the customer and then enable intelligent conversations."
You can learn more about how to succeed in a customer-focused, data-driven environment by downloading the latest IAFN Online seminar briefing, courtesy of FIS.
Simply complete the form below to access the latest insight, which includes a link to an on-demand recording of the seminar.