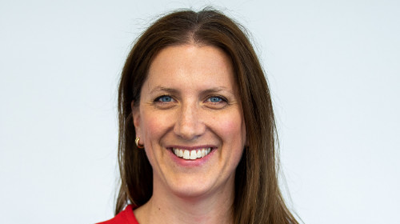 Intelligent automation is set to take the asset finance sector by storm with efficient data processing a key concern for finance providers post-lockdown.
Automation is not a new term in the asset finance industry, with the benefits of automating repetitive processes to free up employees to focus on more impactful work having been thrashed out in great detail many times.
However, according to Marieke Saeij (pictured above), chief executive officer at Visma | Onguard, intelligent automation differs from this by automating "business processes that are not repetitive or predictable, where some degree of intelligence, either pre-programmed or artificial, is used to achieve the best outcome."
A recent study from Visma | Onguard revealed that 94% of finance professionals were looking to implement the technology despite 50% not fully understanding the technology or the benefits it can bring.
Saeij added: "It's a fascinating finding that finance professionals want to implement intelligent automation in their organisation, despite the majority admitting they're unaware of what it is all about.
"At Visma | Onguard, we can only applaud the ambition of finance professionals to implement emerging technologies such as these. However, these findings reveal that we have a clear role to help every finance professional understand what intelligent automation is and how it can add value to their organisation. After all, this growing trend makes the work of every finance professional a lot easier, leaving more room for them to add value to the organisation."
The roadmap to implementation
The study took into account the views of 1,000 finance professionals across the UK, and also found that 37% of professionals were working on a one-two year strategy for adoption, with only 3% set to implement it within a year.
As a partial explanation for the hesitancy to implement the technology, Saeij pointed to the overwhelming volume and variety of data now available to finance professionals, with 41% finding effectively combining outputs from the different sources the biggest challenge when it comes to being data driven.
The survey also found that the uptake of robotic process automation (RPA) and robotisation also remains modest, with only 21% of finance professionals currently using the technology in their systems.
However, adoption could be on the rise with 40% saying they are developing ideas on how to integrate RPA or robotisation, with a further 21% in the exploratory phase.
Founded in 1993, Onguard provides credit management software and a range of solutions for the order-to-cash chain. Visma | Onguard's solutions centre on connecting data on one centralised platform whilst leveraging intelligent and intuitive automation to deliver data insights.
Since becoming part of the Visma Group in 2020, the newly formed Visma | Onguard went on to acquire Outstanding24, a Dutch startup that provides cloud solutions for organizing debtor management for SMEs.