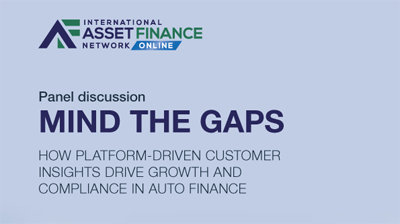 A key lesson from the pandemic for asset finance companies is the importance of embedding flexibility in automated decisioning systems so they can respond to disruptive events.
Research among International Asset Finance Network members indicates that when the COVID-19 pandemic hit, many finance organisations reverted to manual processes because traditional data sources and business rules could not easily adapt to maintain automated decisions, as market conditions were changing rapidly.
A new whitepaper from the International Asset Finance Network, produced in association with data decisioning platform experts FICO, provides in-depth insights on how flexible systems could ensure businesses maintain an automated approach during future disruption.
Asset finance companies that adapt to change can continue to benefit from automation, with efficient processes and higher customer service levels as systems are updated in response to new and emerging risks.
The issues were discussed in detail during a recent webcast hosted by the IAFN and FICO. You can view the full event by visiting www.iafnonline.com
Issues covered in the debate included:
How digital platforms break down organisational siloes.
Strategies for plugging insight gaps to build relationships for life.
The key role technology can play in supporting vulnerable customers.
Why 'explainable' artificial intelligence is important for compliance.
Introducing rate for risk in new markets.
You can download a detailed summary of the debate by completing the form below.