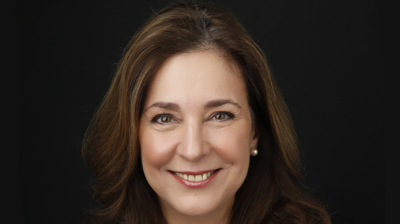 Despite growing concerns from businesses around the mounting corporate e-waste they produce, and its impact on the environment, sustainability remains a low priority when looking to procure new IT according to research by technology lifecycle management (TLM) provider 3stepIT. Its research also found more than threequarters (77%) of European businesses view e-waste as a concern while 74% believe the pressure from their employees to act more sustainably is mounting.
The survey of 955 decision makers across IT, finance and procurement, and sustainability roles in the UK, France, Germany, Sweden and Finland was published on 14 October which is International E-waste Day. It shows sustainability does not feature in the top three priorities when purchasing new enterprise technology, despite the current focus on climate change issues ahead of next month's COP 26 summit in Glasgow.
Instead, 62% of those polled said technical specification is the number one priority, followed by cost (52%) and employee experience (43%). In contrast, 42% cited sustainability concerns. Yet 71% of respondents reveal the IT department is under pressure to be more sustainable, although 82% reveal it is hard to make the case for sustainability agenda/programmes
Campaign pledge
To combat the issue of IT and business e-waste, 3stepIT is launching a new campaign calling on IT leaders to make a pledge to Stop Buying IT. The campaign aims to mobilise organisations to think more sustainably, and educate them on technology lifecycle management solutions, a practice that enables them to procure and manage business tech without the need to purchase. This way, businesses can deploy IT as needed at lower overall cost, both financial and environmental.
3stepIT said the findings come as global e-waste skyrockets, with 53.6 million metric tonnes generated worldwide in 2019 alone - the equivalent to throwing away 1,000 laptops every second. And the pandemic has only accelerated this issue, with the average employee now operating 2.4 devices (up 14% pre-pandemic), and many businesses left to handle the disposal of swathes of redundant tech.
In addition only a third (37%) of businesses currently have a defined action plan to deal with e-waste, and only a quarter (28%) put responsible recycling as their main priority when disposing of old tech.
Environmental, social and corporate governance (ESG) teams are also struggling to have their voices heard, with half (58%) of survey respondents reporting they feel IT sustainability outcomes are often deprioritised to costs and other criteria, and 42% saying they are not consulted in procurement decisions 'most of the time'.
Carmen Ene, CEO of 3stepIT said "Electronic waste represents a global sustainability crisis of severe proportions. Businesses need more IT than ever to ensure they are resilient and flexible, but we need to shift away from the cycle of 'buy, use, buy, repeat', towards a model that supports better outcomes for businesses and the environment.
"Buying new IT doesn't need to be a choice between accessing cutting edge technology and meeting sustainability goals. That's why we're launching our Stop Buying IT pledge, a call to arms for organisations to transition to more sustainable IT procurement solutions to help save our environment from the crippling effects of e-waste.
"Pledge to stop buying IT today and 3StepIT will plant a tree to help offset carbon emissions here: https://www.3stepit.com/pledge-to-stop-buying-it."
Asset Finance Connect
Find out more about the opportunities and challenges for the equipment finance industry as it comes to term with the increased focus on ESG (Environmental Social Governance) at Asset Finance Connect's conference on 9 November.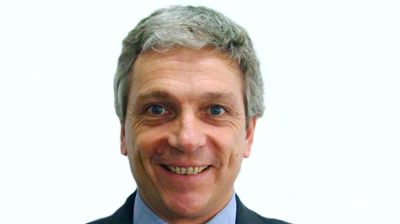 John Rees, community leader of Equipment Finance at Asset Finance Connect and former joint chief commercial officer at Societe General Equipment Finance, will lead a discussion on ESG, with a panel including Paul Jennings, managing director, JCB Finance; Richard O'Donohue, senior director, partner solutions, Dell Technologies; and Adrian Samareanu, CDO & Group SVP, Volvo Financial Services.
The presentation will take place at the Asset Finance Connect UK Conference and Awards on 9 November 2021 at ETC venues St Pauls, London.
Among the topics John will consider with the panel:
Understanding ESG and 'walking the talk'
Risk and rewards
Core capabilities and products
Partnership opportunities between lenders and manufacturers
To find out more and to book for the event, go here.