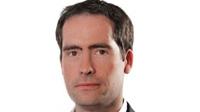 Dealflo, the first company to automate financial agreements from end to end, has appointed Martin Saunders as VP Product.
Saunders specialises in product development for fast-growth internet-enabled technology companies and joins Dealflo from Claranet, where he held senior positions as product director and technical director, responsible for technical infrastructure, IT, security and compliance.
Prior to that he held head of product management roles at AOL and Easynet, where he helped to grow turnover from £20 million to £250 million in four years.
At Dealflo, he is responsible for Dealflo's new product development, and turning existing technology solutions and services into new products.
Abe Smith, Dealflo's founder and CEO, said: "Martin takes complex technical services and technologies and transforms them into easy-to-understand solutions that businesses can work with.
"His experience leading product development and technical teams that are pioneers in their field is exactly what we want to support Dealflo's growth plans."
Dealflo is already working with some of the biggest names in financial services in a number of sectors, including banking, retail, automotive, asset finance and life and pensions.
It provides end-to-end financial agreement automation services and processes more than $20 billion (£15.5 billion) of financial transactions annually for companies including BNP Paribas, BMW and Prudential in a single service.
Dealflo users are protected by ensuring that all agreements fully comply with the mandated process whether being signed online, in a retail store or alongside an intermediary.
It increases enforceability with the strongest evidence available, meaning less risk from a legal, compliance and financial perspective.
Its customers include BNP Paribas, BMW and Prudential and it recently closed a £10 million Series B investment round, led by Holtzbrinck Ventures, with follow on investment from Notion Capital and participation from Frog Capital.
Dealflo, which has operations across North America and EMEA, and is headquartered in London, is recognised as one of the top 50 fastest growing technology companies in the UK in the 2016 Deloitte UK Technology Fast 50.
Saunders said: "Dealflo is an exciting company to join because it has the appeal of solving a very specific problem in a niche area, but in a large and rapidly growing market. That's a rare opportunity."