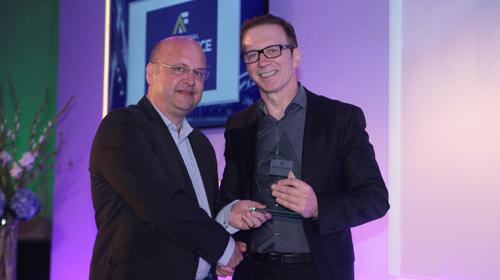 Brendan Gleeson, Group CEO of White Clarke Group, has won the Auto Finance Personality of the Year award at the prestigious International Auto Finance Network (IAFN) event held on the 23 May at the Hilton, Tower Bridge, London.
The IAFN Awards celebrate excellence and innovation within the automotive leasing and lending industries.
The Auto Finance Personality of the Year is an award designed to recognise the individual who has made the most noteworthy contribution to the motor finance, fleet finance or retail auto finance industry in the last two years.
The judges of the award said: "Brendan is a visionary for the motor finance industry. He has a clear understanding of what consumers, dealers and finance companies want and need when using finance to buy their vehicles, and has set out to create a company that provides products that support this vision. His leadership has proven to be a key factor in the overall growth of White Clarke Group."
In addition to Brendan Gleeson's award, White Clarke Group was also awarded the Best Use of Technology award and highly commended Best Point of Sale – Motor Finance award.
The awards were judged by leaders from the auto finance, fleet finance and ancillary industries and chaired by Adrian Dally, Head of Motor Finance, at the Finance & Leasing Association.